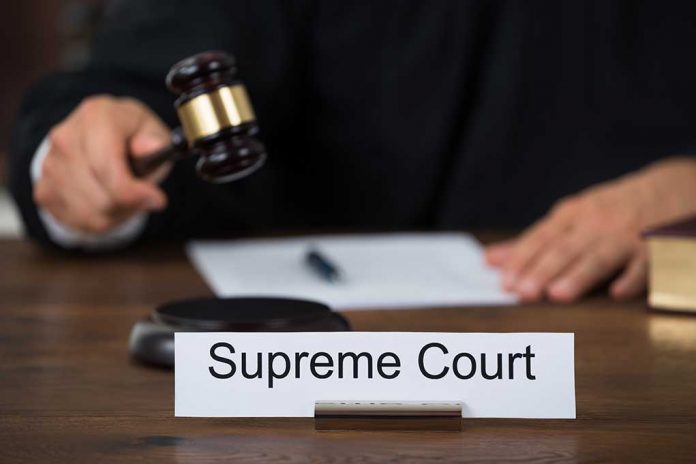 (RepublicanJournal.org) – The "Remain in Mexico" policy was a Trump-era directive. It required border authorities to leave certain undocumented migrants coming across the southern border in Mexico pending a hearing before a US judge. Despite its efficacy in limiting migration-related issues, President Joe Biden discontinued it on his first day in the White House. 
However, it appears he may not have had the proper authority to do so. Missouri and Texas sued the administration to reinstate the program after it formally ended in June and won. The Biden administration appealed, but a federal judge in Texas refused the request. On Tuesday, August 24, the Supreme Court upheld the Texas ruling, paving the way for the policy's reintroduction.
BREAKING: The Supreme Court rules against the Biden administration in its attempt to end the "Remain in Mexico" program, a controversial Trump-era border policy. SCOTUS refuses to block a lower-court ruling that requires the gov't to reinstate the policy.
https://t.co/q2RFvRZ7wh pic.twitter.com/rliqBKxLDR

— SCOTUSblog (@SCOTUSblog) August 24, 2021
One of the major attractions of the Remain in Mexico program is that it ends the practice of "catch-and-release," which has long been a bone of contention in migration policy discussions. 
The Department of Homeland Security criticized the SCOTUS ruling. It issued a statement committing to an appeal of the decision yet accepting its obligation to enforce the Remain in Mexico policy pending the outcome of that motion. 
This decision is a welcome positive development in the context of the southern border crisis. Commonsense decisions like this from any branch of government have been scarce since the problem began.
Copyright 2021, RepublicanJournal.org