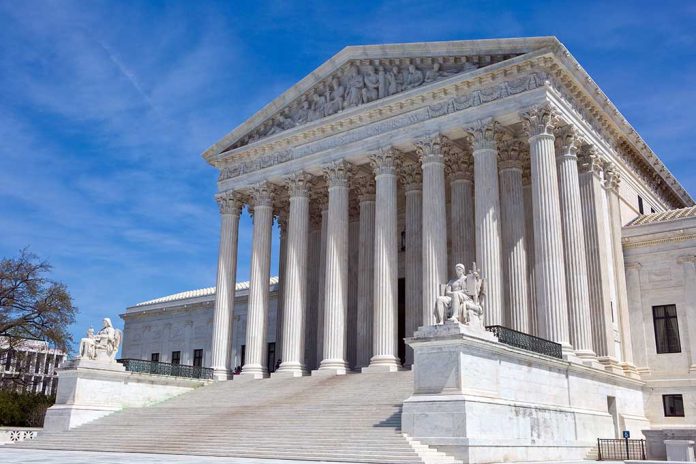 Supreme Court Siding With TRUMP – Big Development!
(RepublicanJournal.org) – The Migrant Protection Protocol (MPP), more commonly known as the "Remain in Mexico" policy, came into force under former President Donald Trump in 2019. President Joe Biden promised to repeal it when he was on the campaign trail, but his efforts to do so have met with legal obstacles. The matter is currently in front of the nation's highest court, and judges appear to be siding with the 45th president rather than the 46th.
On Tuesday, April 26, the US Supreme Court heard oral arguments in a lawsuit the state of Texas filed against the Biden administration aiming to block the repeal of the Remain in Mexico policy. The SCOTUS bench provided early indications it agreed with the viewpoint of the states regarding the legality of the block, per a Los Angeles Times report.
The court's conservatives said they agreed with Texas state lawyers and Trump-appointed judges who ruled that U.S. immigration officials may not allow these migrants to enter this country. https://t.co/9CZczIsqhO

— Los Angeles Times (@latimes) April 26, 2022
The MPP forces asylum seekers to stay south of the border in Mexico while they wait for a US federal judge to hear their case. Opponents of the rule say this policy is inhumane, leaving Central American migrants in poor conditions and vulnerable to abuse. However, advocates of the MPP highlight the strain uncontrolled inward migration is placing on border authorities, as well as the potential for abuse of the system by cartels and traffickers.
What's your opinion on the MPP?
Copyright 2022, RepublicanJournal.org