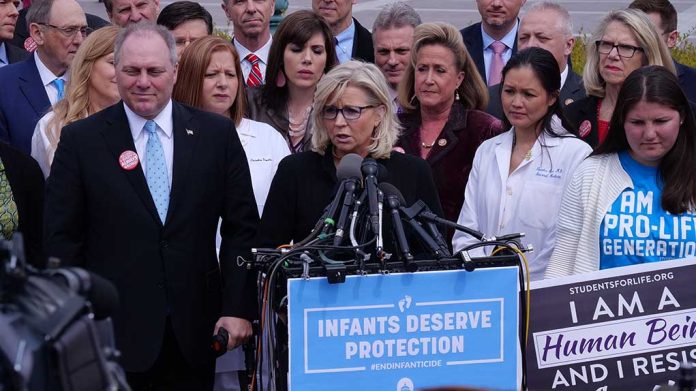 (RepublicanJournal.org) – An anti-Trump Republican is finding out the limits of her popularity the hard way. Former congresswoman Liz Cheney spoke to students recently and was met with boos and turned backs. Worst of all, this happened at the school she studied at herself.
On May 28 Cheney, a former representative for Wyoming, gave the commencement address at her alma mater, Colorado College, in Colorado Springs. The speech was mostly about her own conflicts with former president Donald Trump. She portrayed herself as a defender of US values who sacrificed her own political career by upholding the truth and opposing Trump. Unfortunately for her, a large part of her audience wasn't convinced.
Cheney did get some applause from the crowd of around 450 people, but when she began to speak, about half the audience turned their chairs around and sat with their backs to her. Some also interrupted her speech with jeers. Interestingly, opposition came from both ends of the political spectrum.
One graduate told journalists that Cheney — who was removed from the leadership of the House Republican Conference after voting to impeach Trump — was "too conservative." They praised her for opposing the former president but claimed she opposed basic human rights. Another had a message pasted to her cap that called Cheney "a racist, imperialist, transphobic, war monger[sic]." Cheney is learning the old lesson that selling out to the Left never works. Whatever she does, they'll never support her — and in trying to persuade progressives, she's just alienating conservatives too.
Despite her fall from grace in the GOP, Cheney is still a possible contender in next year's Republican presidential primaries. So far, she's refused to say one way or the other whether she plans to run, but last Sunday's protest should be her wake-up call. The Right won't forgive the former representative for turning on the 45th president, and her attempts to win over liberals have failed.
Copyright 2023, RepublicanJournal.org