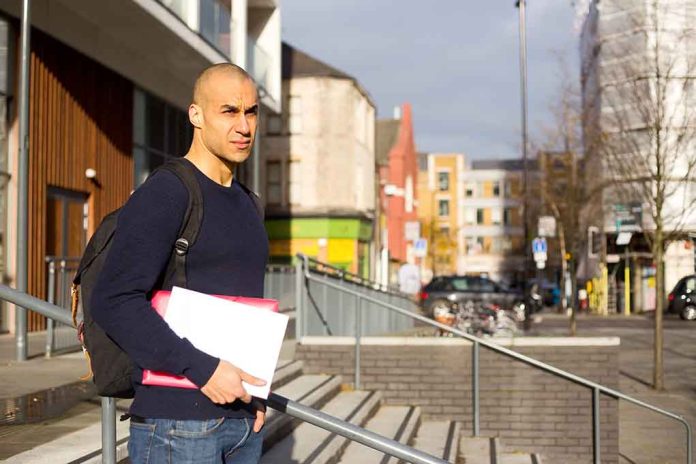 Student EXPELLED Over This Controversial Belief
(RepublicanJournal.org) – Despite the existence of major economic and societal issues around uncontrolled immigration in the United States, many people consider it unacceptable to suggest taking a hard line with illegal entrants in the country. As it turns out, it's not just America in which this is the case.
UK student Liam O'Malley, who reportedly attended an educational institution called Burnley College, was effectively expelled by the institute due to his support for his country's deportation policy. According to the tweet below, the college came to the decision to expel O'Malley in part because he posted two mildly sarcastic tweets about the situation, which you can read below.
🧵MEGATHREAD🧵

Yesterday, following a meeting with Liam O'Malley at @BurnleyCollege – was effectively expelled for his support of the Rwanda policy by @conservatives.

Apparently just these tweets in support of the government justify destroying a child's education. https://t.co/v6Q1x1ry1u pic.twitter.com/hCodrlDl1r

— Adam🦆Limb (@adamrichardlimb) June 21, 2022
Despite considerable public controversy, the conservative-led government in the UK has recently set in motion a policy of deporting asylum-seeking migrants to the African nation of Rwanda on charter flights. The European Court of Human Rights intervened to stop the first of these flights from departing Britain. However, the government is determined to press ahead with the policy. Home Secretary Priti Patel reaffirmed the government's commitment to the deportation policy despite the legal difficulties.
Do you think Burnley College was within its rights to expel Liam O'Malley? Or is this yet another example of cancel culture going too far?
Copyright 2022, RepublicanJournal.org