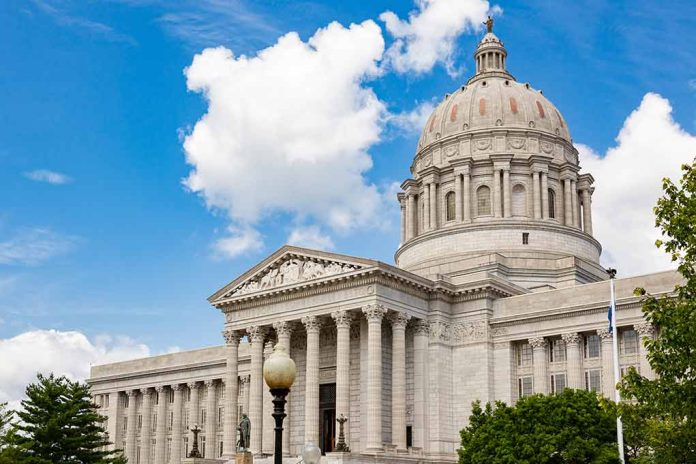 (RepublicanJournal.org) – Election laws allow Americans to take a peek into how various political candidates spend their money during campaigns as well as who donates to each cause. Recently, progressive Squad representative Cori Bush (R-MO) has come under fire for payments relating to her personal security while on the campaign trail. In the first quarter of 2023 alone, she gave over $50,000 to individuals, including her husband and a self-proclaimed spiritual guru who says he's trillions of years old, claiming they provided security.
An FEC form filed on April 15 for Cori Bush for Congress shows that the campaign paid $15,000 to Nathaniel Davis III, who believes he is a 109 trillion-year-old psychic with the power to conjure up tornadoes. Similarly, Cortney Merritts received $12,500 from the campaign between January 1 and March 31, 2023. Critics have noted that Merritts and Bush privately got married in February, making her campaign's payments to him a little odd. This relationship has been submitted in a complaint to the FEC, on the grounds that the campaign allocated the money for Bush's personal use by paying her husband.
NEW: Cori Bush poured an addition $53,000 in campaign funds to her crackpot private security team in the first 3 months of 2023.

The team includes Bush's husband and an anti-Semite who claims to be a 109 trillion-year-old psychic.

Via @AndrewKerrNC https://t.co/TV6j0SdP5A

— Washington Free Beacon (@FreeBeacon) April 16, 2023
Another controversy surrounding Bush's security team revolves around the fact that her husband didn't have a private security license when he received the payment, according to Fox News Digital. In St. Louis and the surrounding county, laws dictate that anyone providing security must have a permit.
Cori Bush for Congress made multiple payments totaling up to over $26,000 to Peace Security, a private security firm in St. Louis, Missouri, as well. What raises eyebrows here is the fact that the anti-gun liberal Squad member is paying tens of thousands of dollars to a group that promotes gun ownership and using firearms for self-defense on social media. All in all, it is clear that both Bush's agenda and rhetoric do not line up with what she actually does with her campaign money.
Copyright 2023, RepublicanJournal.org