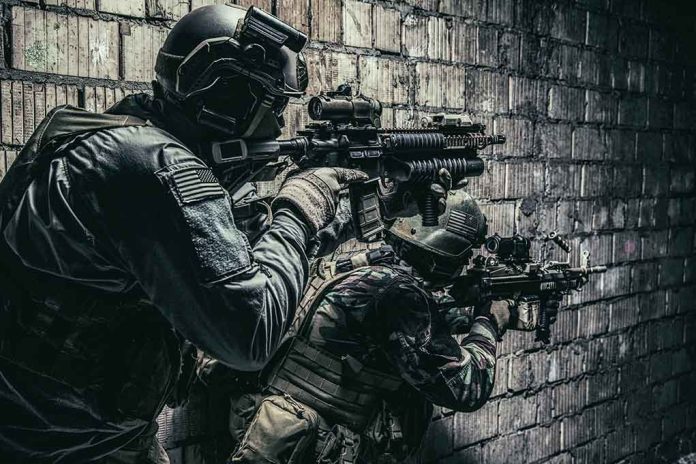 (RepublicanJournal.org) – The Islamic State (ISIS) entered a state of decline after the announcement of its total territorial defeat in 2019. However, the fundamentalist group still exists. As a result, global leaders must take action to prevent a resurgence of terrorism. The US has done its part. The US government recently announced it made an important victory over the terrorist group.
On Thursday, February 3, President Joe Biden revealed that US forces carried out a raid overnight in Syria's Idlib province resulting in the death of current ISIS leader Abu Ibrahim al-Hashimi al-Qurayshi.
The leader of the violent Islamic State group was killed during an overnight raid carried out by U.S. special forces in Syria's northwestern Idlib province, President Joe Biden said Thursday.

— Newsmax (@newsmax) February 3, 2022
The jihadist leader reportedly took his own life, along with some family members, by detonating a bomb as American troops closed in. The blast followed a violent two-hour standoff between US troops and shooters who supported al-Qurayshi.
Initial reports indicate that 13 people, including four women and six children, lost their lives, but no US service members were killed.
Al-Qurayshi first stepped up to lead ISIS after prior leader Abu Bakr al-Baghdadi died during a US raid in October 2019.
ISIS recently attempted to re-establish dominance in the Middle East under al-Qurayshi's leadership. Their forces have mounted many deadly attacks in recent months. US officials hope al-Quarayshi's death will stall ISIS' progression in its tracks.
Copyright 2022, RepublicanJournal.org