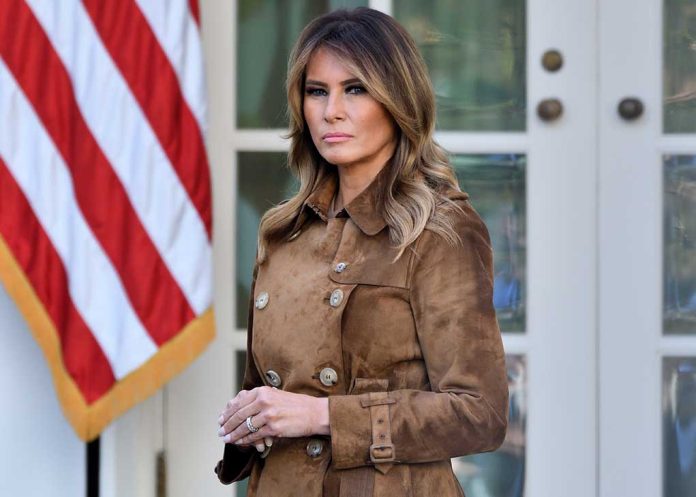 Melania Trump's DAMNING Text Message Revealed
(RepublicanJournal.org) – In addition to serving as White House Press Secretary during former President Donald Trump's time in the Oval Office, Stephanie Grisham also held the position of Chief of Staff for former First Lady Melania Trump. After ex-White House aide Cassidy Hutchinson testified on television for the January 6 hearings, Grisham came out to say Mrs. Trump refused to call for "peaceful protests" during the Capitol riots in 2021.
Grisham's Claims
On the afternoon of June 28, the former White House official claimed on Twitter that she had asked Melania Trump if she wanted to convey a message of peace to the public that day. According to their alleged text message exchange, the former first lady simply said, "No." Although the initials MT appeared at the top of the texting screen, there was no further proof Grisham was talking to Mrs. Trump.
— Stephanie Grisham (@OMGrisham) June 28, 2022
The former public servant then went on to say she resigned her position immediately following the exchange.
Grisham continued to tweet about Hutchinson's claims to the commission. She said there was no doubt in her mind that the 45th president was engaged in witness tampering to stop people from talking about January 6. The former official claimed such actions were commonplace in "Trump world," although she provided no proof to back the accusation.
The potential witness tampering is no surprise.Trump world is vicious in their smears & well aware that MAGA extremists threaten violence to those who speak out. Proud of Cassidy & all who have chosen to stand up for the truth despite the personal implications.

— Stephanie Grisham (@OMGrisham) June 28, 2022
Relationship With Melania Trump
Grisham spent quite some time working with Mrs. Trump during the former first lady's time in the White House, but as soon as the official left her job, the two had issues. In 2021, the former chief of staff released a memoir about her time with the Trumps called "I'll Take Your Questions Now," but it didn't paint the couple in a favorable light. In fact, she accused the previous US leader of encouraging a dishonest, anti-woman environment  She also claimed Mrs. Trump was not close with her husband, frequently edited him out of pictures, and seemed to believe he'd had previous affairs.
Before the release of Grisham's book, the former first lady's office released a statement accusing the author of lying in order to earn money, stay relevant, and cover up her failures at the White House.
Newsweek reached out to Melania Trump after the tweet on the 28th but did not receive a response.
Do you think Grisham's tweet was just more proof of sour grapes between her and the former first lady, or do you believe the text message was legitimate?
Copyright 2022, RepublicanJournal.org