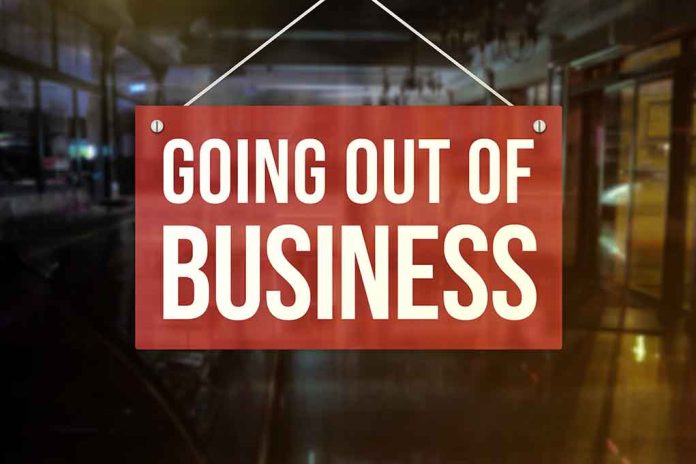 A 48-Year RECORD Has Been SHATTERED – Many Left Hopeless
(RepublicanJournal.org) – It's no secret that times are tough in our economy right now. Inflation has been at record levels for a number of months, and economic growth projections are getting less and less optimistic. Many experts believe we could be in a recession before the end of the year. Now, it looks like these unfavorable conditions are leaving their mark on the small business sector.
According to a new report from the National Federation of Independent Business (NFIB), sentiment among small business owners about their immediate future is at its lowest level in nearly five decades. The NFIB reported its findings were the most negative in its entire 48-year history.
Small business owners in America are feeling their gloomiest in nearly five decades, a survey released Tuesday morning showed. https://t.co/P1FeNpjVcU

— Breitbart News (@BreitbartNews) June 14, 2022
So, what's causing this trend? Inflation is a major factor, with 28% of small business owners reporting high prices are the single biggest problem they're contending with right now. That number is slightly down from the 32% recorded in April, which was the highest figure for that statistic since 1980.
The other major areas of concern for small business owners include labor shortages and supply-chain disruptions. According to the poll, just over half of respondents claimed they had job openings they could not fill, while 39% said supply shortages were causing major issues in their business.
What do you think the Biden administration should be doing to address these problems?
Copyright 2022, RepublicanJournal.org