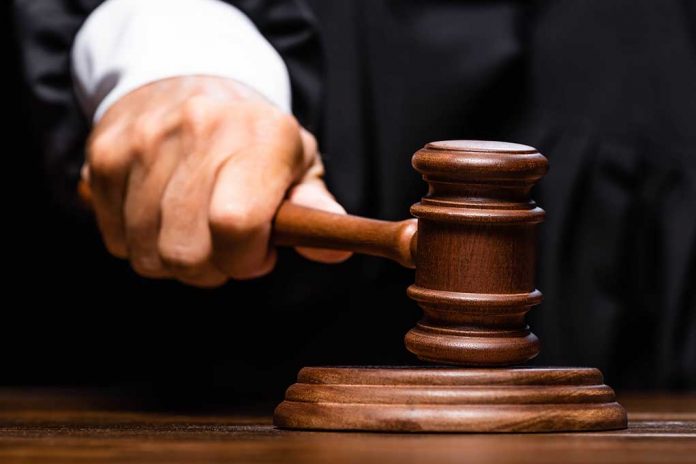 (RepublicanJournal.org) – During the disputes around election security that abounded after last year's presidential vote, a few people risked everything to stand by Donald Trump. MyPillow CEO Mike Lindell was one; he lost millions of dollars when retailers stopped stocking his products. Rudy Giuliani was another, and he's endured FBI raids on his apartment and office as well as the temporary suspension of his law license.
Now, lawyer Sidney Powell, another of Trump's staunchest allies over the months following his departure from the White House, might also suffer the consequences of her loyalty. On Monday, July 12, the Associated Press published a story about Democratic Michigan officials, including Gov. Gretchen Whitmer, who want to see Powell, along with a host of other lawyers who worked to unearth the truth around election fraud claims, face some kind of penalty. A federal judge is currently considering whether to accept their request and impose sanctions.
Judge eyes sanctions against Trump lawyers who challenges election results in Michiganhttps://t.co/IXhDNYvtwI pic.twitter.com/bElZxHWgyU

— The Washington Times (@WashTimes) July 12, 2021
The case centers around a lawsuit filed in Michigan to have the certified reported results from the state thrown out. Powell helped to draft the lawsuit last year but did not fight the case in the courtroom.
Officials say they want to punish Sidney Powell because of her alleged pursuit of frivolous claims. However, Powell and her team see this as a political exercise designed to denigrate another ally of former President Trump publicly.
Copyright 2021, RepublicanJournal.org