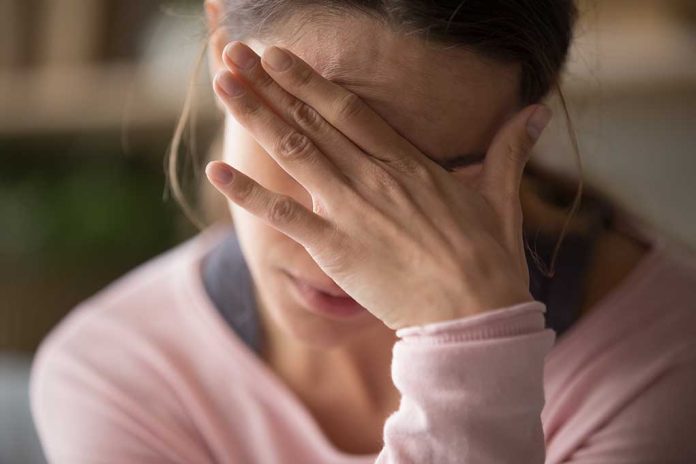 Catholic Icon RUINED by Woke Left
(RepublicanJournal.org) – A London theater is staging a new play about French heroine Joan of Arc — but it's already causing outrage. The script has drawn the ire of feminists and women's rights campaigners by portraying the Maid of Orleans as a "non-binary" figure. Has the woke left finally found a way to politicize the performing arts?
Joan of Arc Cast as 'Gender-Neutral' with 'They/Them' Pronouns at Shakespeare's Globe Theatre https://t.co/fODWvMYMyz

— ConservativeLibrarian (@ConserLibrarian) August 12, 2022
Shakespeare's Globe is a replica of legendary playwright William Shakespeare's original 17th century theater. Since it opened in 1997, it's hosted both traditional and "re-interpreted" versions of the writer's works, as well as original material. The latest of those original plays is "I, Joan" by writer Charlie Josephine, and it turns the historical figure into a gender-neutral character who uses they/them pronouns.
In reality Joan was a teenage French girl who led an army against English forces during the Hundred Years' War. The young woman was captured by Burgundian troops, convicted of heresy by a French bishop, and burned at the stake. A court overturned the guilty verdict 25 years after her death. She was later on officially declared a patron saint by the Catholic Church, and as a result, is now one of the most respected French saints and women in history. Josephine ignored that piece of the history and decided to use Joan to "question the gender binary."
Campaigning group Woman's Place UK quickly slammed the theater for downplaying the memory of a major female figure. A representative noted, "Women are getting really tired of being erased from history." Journalist Sophie Walker said Joan had inspired her from a young age and that "rewriting her as not female" was "a massive disappointment," while author Julia Williams blasted the Globe for "erasing her achievements."
Josephine's website describes the play as "alive, queer and full of hope." The playwright added that he penned the piece in collaboration with woke pressure groups All About Trans and Gendered Intelligence.
Copyright 2022, RepublicanJournal.org