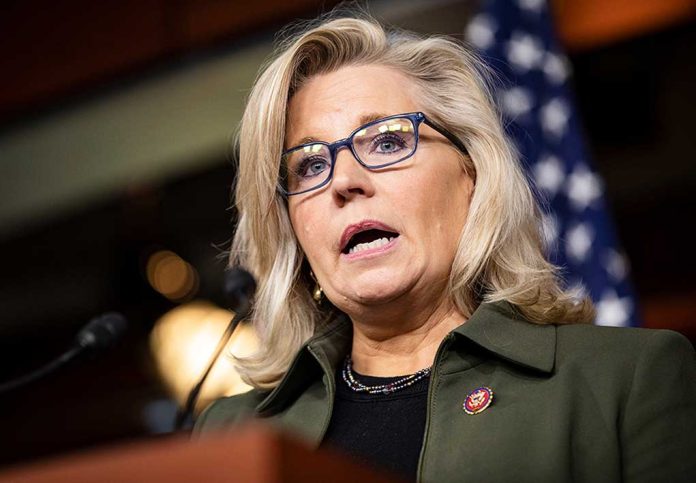 UH OH – Liz Cheney Has a SECRET Billionaire Weapon Now
(RepublicanJournal.org) – On August 16, Representative Liz Cheney (R-WY) lost Wyoming's GOP primary election to candidate Harriet Hageman, who will now take her place on the ballot this November. While former President Donald Trump hoped she would fade into the wind following her loss, Cheney hinted at a bid for the White House in 2024, reportedly reining in the powerful Koch network to help in the possible endeavor.
What Is the Koch Network?
The coalition runs two conferences every year, inviting wealthy and unidentified donors to give money in support of conservative politics. The network was started in 2003 by Charles and David Koch, two brothers from a family with a long history of funding the Right's "political infrastructure." The meetings are reportedly secret, as are the attendees, and the media is not welcome. However, the Koch network invites certain candidates they feel are worthy to at least make a plea for financial backing.
Considering the organization's history of keeping its dealings close to the vest, to say Cheney gained the Koch's full support would be presumptuous. Even so, she reportedly "amassed a group of political consultants" with ties to the network and the former president.
One of the brothers, Charles Koch, is also helping the Wyoming legislator through a non-profit organization Koch Industries owns — i360. According to a tax filing from 2020, the investor gave the non-profit $11 million for services rendered. The i360 group reportedly sent out "pro-Cheney" ads ahead of her race against Hageman.
Koch Industries commented about the connection to CNBC, stating the non-profit organization has "over a thousand clients" and denied endorsing or supporting any of them.
What Is Cheney's Goal?
When the lawmaker lost her primary, and even before that time, she had one overarching goal in mind: keep Trump out of the White House at all costs. She not only voted to impeach the former US leader for his part in the insurrection on January 6, but the exiting rep also sits on the House committee dedicated to bringing anyone down for their involvement in the events in 2021 in Washington, DC — including the 45th president.
Once the long-time politician learned she would no longer serve in Congress, Cheney quickly shifted her campaign funding to start "The Great Task." This new initiative's aim is to return the Republican party to its roots and away from the former commander-in-chief. She sees him as such a "threat to our Republic" that she might make a run for the Oval Office herself.
If Liz Cheney does have the backing of the Koch network, it could be a game changer and spell trouble for the former president's chances in 2024. The organization did not support him in either of his campaigns to run the US. In 2018, Trump called the network a "total joke."
Copyright 2022, RepublicanJournal.org