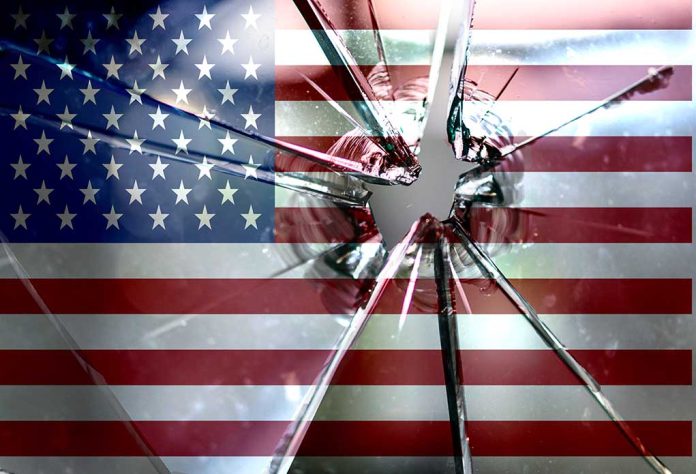 (RepublicanJournal.org) – Congressional Democrats received yet another blow this week as the Freedom to Vote Act failed to pass through the Senate. Moderate Democratic Senators Joe Manchin (D-WV) and Kyrsten Sinema (D-AZ) joined all 50 of the chamber's Republicans in voting against the legislation. Now, establishment Democrats and liberal analysts are expressing their fury at the pair of Democratic holdouts — especially Sinema.
On the night of Wednesday, January 19, as news broke of the bill's failure, vitriolic sentiments about Sinema's role in collapsing it began to pour out on social media. One commentator called her "one of the Deplorables," echoing a remark former Democratic presidential candidate Hillary Clinton made about supporters of her opponent Donald Trump in 2016. At the time, she called them a "basket of deplorables."
'One Of The Deplorables': Left Goes Bonkers After GOP Senators Shake Sinema's Hand https://t.co/pdIwYZUzpm pic.twitter.com/eVt15gs3m0

— Daily Wire (@realDailyWire) January 20, 2022
Other liberal commentators implied GOP lawmakers were only congratulating Sinema for her moderate positions so they could take advantage of her. Others scoffed at the Arizona senator's purported belief she was healing partisan division in Washington, DC, implying she was really only opposing her party colleagues for her own political ends.
Of course, it's more than a little ironic that liberal commentators would rebuke Sinema for trying to vote in a nonpartisan fashion. Does this not highlight precisely the problem the Arizona lawmaker is attempting to solve?
Copyright 2022, RepublicanJournal.org