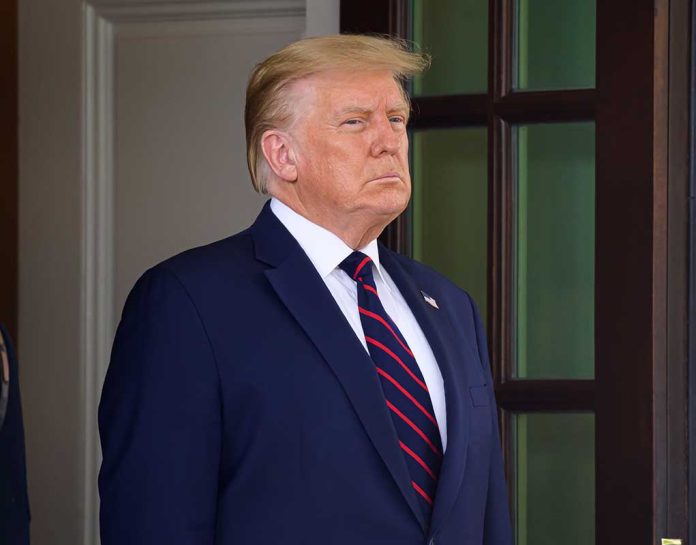 (RepublicanJournal.org) – Over a year on from the tragic events that unfolded on January 6, 2021, efforts to assign blame for what happened are ongoing. Democrats appear largely convinced that then-President Donald Trump should be the one to take the rap. Now, there is some speculation that the Department of Justice under the Biden administration might press criminal charges against the former president.
Some Senate Democrats have publicly indicated they believe there is sufficient evidence for the DOJ to pursue a case against Trump. However, they have also cautioned that Attorney General Merrick Garland may need to tread carefully in case a failed prosecution ends up emboldening Trump supporters.
Democrats see good chance of Garland prosecuting Trump https://t.co/tnuMKIRYd8 pic.twitter.com/UFyVUEcziO

— The Hill (@thehill) January 17, 2022
Garland himself has hinted a prosecution of Trump may be a possibility. Before the anniversary of the riot earlier this month, the attorney general said he was determined to hold those responsible for the attack accountable. Some analysts regarded this statement as particularly significant given Garland's tendency to keep the nature of his intentions under wraps.
Trump might also face criminal action at the level of the state. District Attorney Fani Willis (D) of Georgia's Fulton County has indicated she's considering having a special grand jury give the green light to subpoenas against the former president. She also said she would decide whether or not to bring criminal charges against him over the coming six months.
Do you think Donald Trump will end up in court over January 6?
Copyright 2022, RepublicanJournal.org