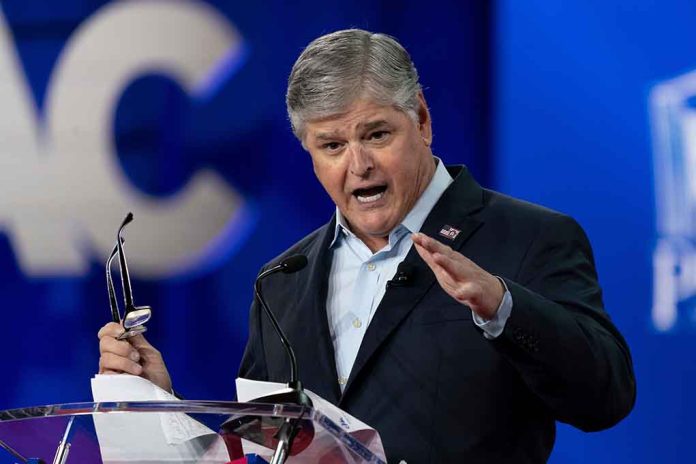 Fox New Host THREATENS Top Democrats – He's Coming for Them!
(RepublicanJournal.org) – Fox News host Sean Hannity recently spoke about Pennsylvania Senate Democratic candidate John Fetterman and his fundraising tactics as of late. The TV personality claims the "trust fund baby brat" is lying about him in texts to his followers and threatened legal action for the candidate's alleged falsehoods.
Hannity Threatens Legal Action Against 'Lying Loser' John Fetterman Over Fundraising Texts: 'He May Be Hearing From My Lawyers Very Shortly' https://t.co/oEm64yei15

— Mediaite (@Mediaite) August 24, 2022
Fetterman is currently running against Dr. Mehmet Oz (R) for a chance to represent the people of The Keystone State starting in 2023. According to the Fox News host, the Democrat has been collecting cash from the Republican's followers by "attacking" him and saying he is a liar. Hannity claims the right-wing candidate has done nothing but spread the word on where the Leftist stands on important issues like abortion and drugs. He vows to continue reporting on the facts, challenging Fetterman to point out where he ever lied.
The candidate reportedly referenced a recent interview between Oz and Hannity to bolster his claim while asking for money from his supporters.
Hannity states that the Democrat wants to allow abortion up to the time of birth and legalize drugs. Fetterman says he supports a woman's right to choose what happens to their bodies without oversight and wants the entire nation to legalize marijuana.
Only time will tell if the correspondent follows through on his legal threats.
Copyright 2022, RepublicanJournal.org