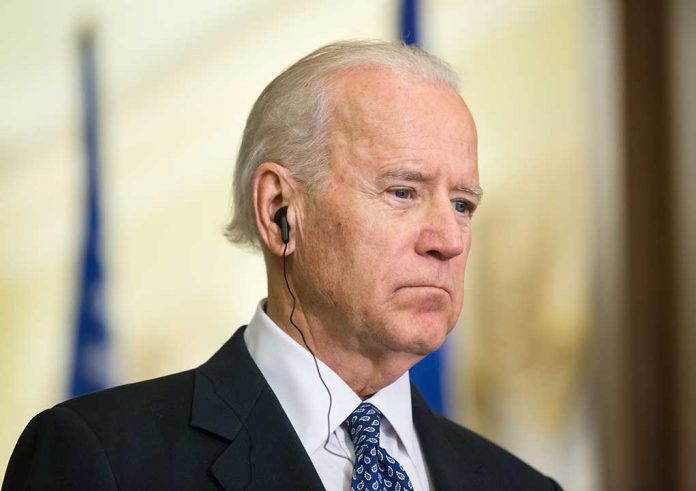 (RepublicanJournal.org) – The staff at Fox News rarely make any secret of their disdain for President Joe Biden. They've been taking aim at his gaffe-riddled speeches and weak public presence since he was on the campaign trail, and they've doubled down during his time in the White House.
Sean Hannity was the latest anchor to take a shot at Biden, nicknaming him "President Sippy Cup" when discussing his failure to take a stance against Gwen Berry. Berry is the athlete who turned her back on the American flag during the national anthem after placing third in an Olympic qualifying event earlier this week. Berry also covered her head in a t-shirt that read "Activist Athlete" while standing on the podium.
Hannity just utterly destroyed Joe Biden. #Americanflag #Bidenadministration #BlackLivesMatter #Democrats #JoeBiden #liberals #nationalanthem #Olympics #politics #protests #SeanHannity #USnews https://t.co/YVHpiTSUNq

— Conservative Tribune (@conserv_tribune) June 30, 2021
Hannity's wisecrack earned him plenty of praise on social media, but what he said deals with a deep-seated, troubling issue. Berry is the latest in a string of elite athletes to disrespect our national symbols in the name of "social justice," and our president seems content to let this happen.
Conservatives have been far less keen to let it slide. Rep. Dan Crenshaw (R-TX) called for Berry's removal from the Olympic team following her protest, as did Sen. Tom Cotton (R-AR). As both men are veterans, they'd know a thing or two about showing respect for America.
Copyright 2021, RepublicanJournal.org