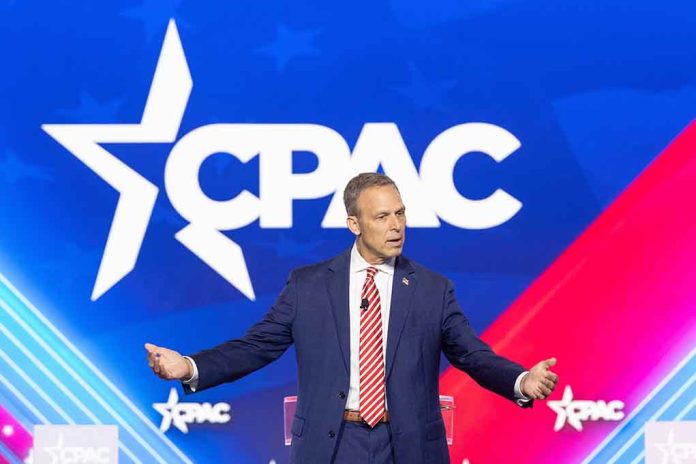 The FBI Is Now Trying To Steal This Top Republican's Phone
(RepublicanJournal.org) – As the various investigations into the events surrounding the January 6, 2021 riot at the US Capitol in Washington, DC continue, numerous allies of former President Donald Trump have come under scrutiny. One such individual is Rep. Scott Perry (R-PA), whose phone has been seized by the Department of Justice (DOJ). Now, Perry is suing to prevent federal agents from examining the device.
According to reports, the DOJ initially seized Perry's phone during the execution of a search warrant. However, the agency apparently requires a second warrant to find the specific data it wants on the handset. Perry's lawsuit is seeking to obstruct that process and compel the DOJ to relinquish any data it may already have.
Republican Rep. Scott Perry demands FBI give him back his phone and stop agents getting its contents – and reveals he is expecting a SECOND search warrant to be executed 
via https://t.co/ysrb6xmD49 https://t.co/pDQuKOcTqK

— LaylaTexas77 (@LaylaTexas77) August 24, 2022
Officials believe Perry is crucial to their investigation because the Pennsylvania lawmaker helped to put former President Trump in contact with Jeffrey Clark. Clark is a DOJ operative the former president saw as an ally around the time of the contested presidential election results in 2020.
Perry's attorneys filed a 16-page lawsuit on his behalf in the US District Court for the District of Columbia. They claimed federal agents should not have the right to look aimlessly through the lawmaker's phone in the hope of finding something incriminating.
What do you think the outcome of this case will be?
Copyright 2022, RepublicanJournal.org