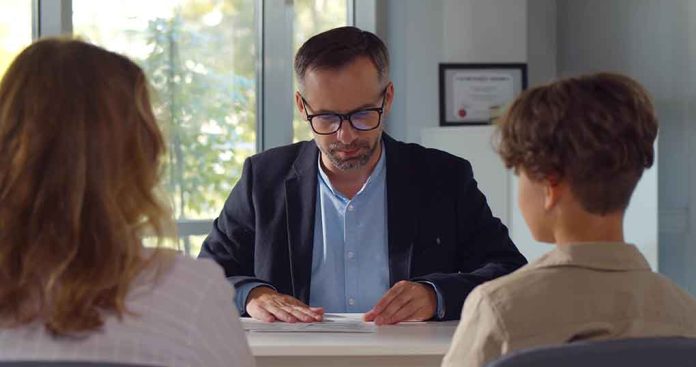 Schools Will Now PUNISH Students Who Break This Rule
(RepublicanJournal.org) – There's no doubt that bullying is wrong in any setting, especially among children in learning environments. In addition to name-calling and pushing students into lockers, Fairfax County Public Schools added another offense to their list of punishable offenses: misgendering and deadnaming. The schools say they could now suspend students who resort to this type of behavior aimed at transgender individuals.
Fairfax County Schools May Suspend Students Who 'Misgender' Classmates

Fairfax County Public Schools will begin suspending students for 'misgendering' or 'deadnaming' their peers using biologically accurate pronouns and their legal nameshttps://t.co/rb8sJg50zM

— National File (@NationalFile) May 17, 2022
Misgendering refers to using biological pronouns that may no longer fit a person's current gender identity. Deadnaming, on the other hand, is the use of a person's given name, rather than their preferred name. Apparently, Fairfax County believes that disrespecting current identities and names is a form of bullying targeted toward a specific group of people, and that it doesn't belong in schools.
In October 2021, there was another gender-related issue at a Loudoun County Public School near the same area, signaling a particular focus on problems surrounding transgender students in this part of Virginia.
Offenders could face up to five days of suspension from school, likening misgendering and deadnaming to "using slurs." The district added gender identity language into the "Students' Rights and Responsibilities" handbook as a level four offense.
While bullying should not be tolerated, some people are wondering if the decision is simply catering to the current leftist culture. Do you think misgendering and deadnaming should be punishable by suspension, or has the gender identity issue gone a bit too far?
Copyright 2022, RepublicanJournal.org