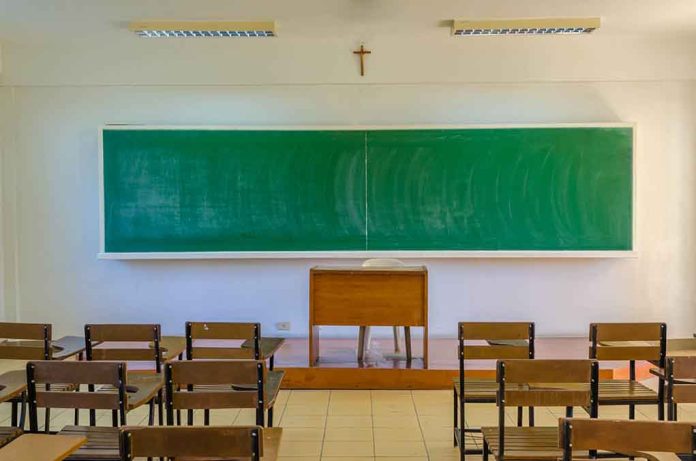 Christian School Teaches LGTBQ+ a Lesson They'll NEVER Forget
(RepublicanJournal.org) – In June, the school administrator for Grace Christian School near Tampa, Florida sent correspondence to the students' parents, outlining new rules at the institution in the upcoming year. The email included anti-LGBTQ+ rules for the Christian school, sparking a backlash against the official. Some parents even made threats on his life.
NBC News reported details about the email from Barry McKeen, which announced that students who are "gay, transgender, or gender nonconforming" are no longer welcome at the Christian school. In addition, the administrator informed the student body that teachers will only refer to classroom attendants by the gender on their birth certificates.
Private Christian School Will Ask Gay, Trans Kids 'To Leave': REPORThttps://t.co/bGCbPLzfA6

— Daily Caller (@DailyCaller) August 22, 2022
McKeen pulled quotes from the Bible to back his position, as he says the policy is not new and is "rooted in scriptures." When asked for a comment by NBC, the school representative responded by posting a video on social media, making it clear that he only answers to God. The official also said the school will stick to the policy as laid out in the email despite the threats and negative feedback. Some parents pulled their kids out of school in protest.
Grace Christian School has also received positive reactions from the community as many believers have rallied around the Christian institution.
Copyright 2022, RepublicanJournal.org