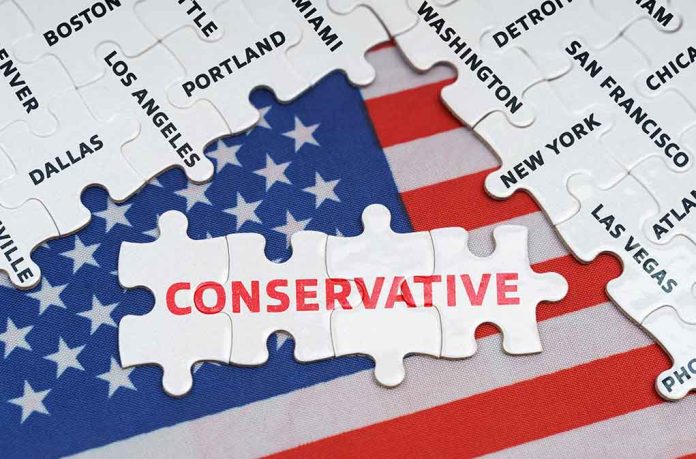 (RepublicanJournal.org) – Sam Harris is a New York Times best seller, philosopher, and neuroscientist with a long-held interest in religion and spirituality. The California-born liberal has a podcast, "Making Sense," which covers a host of topics ranging from artificial intelligence to morality and consciousness. During a recent video, Harris shared his opinion on exactly who should be able to take a stance on topics, and what he said shocked many listeners.
On an episode of the "Lex Fridman Podcast," Fridman first introduced his guest by calling him "one of the most influential, pioneering thinkers of our time." Harris and the host spoke about several topics including Donald Trump, Twitter, Kanye West, and UFOs. During the over four-hour chat, Harris, who has spent years in academia, stated that Americans are "swimming in a sea of misinformation" peddled by people he believes "should not have an opinion" on many political topics.
He named conservative Candace Owens as one such source, saying she should not share her opinion on vaccines, the war in Ukraine, or the environment because she is "not a relevant expert." The Daily Wire contributor had her own response to these statements.
You heard him! Unless you are an "expert"you are not at all entitled to have an opinion about anything.
Even the drugs that those who are motivated by profit are telling you to take.
Even the manner in which your hard earned money is being spent overseas.
No opinions, please! https://t.co/EnQzrNj1OX

— Candace Owens (@RealCandaceO) March 15, 2023
While Owens is not a doctor, she is a mother of two children who is passionate about researching what she allows into her kids' bodies. Part of that work includes making efforts to understand the ingredients in vaccines the government recommends all children in America receive.
Harris went on to presume Owens "doesn't seem to care" and has built a business around her way of life. This particular opinion is coming from someone who said he "would not have cared" if Hunter Biden had "the corpses of children in his basement."
Harris' statement is certainly alarming. The opinions of many conservatives are based on significant research, and to say these people shouldn't be able to share findings with their followers is an attempt to trample their First Amendment rights.
Copyright 2023, RepublicanJournal.org