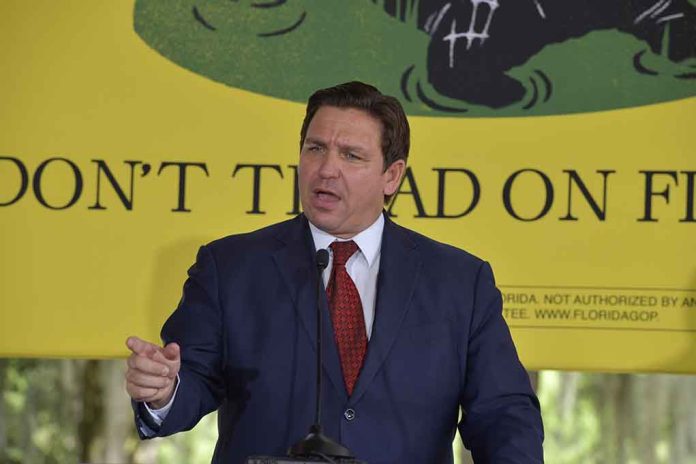 (RepublicanJournal.org) – Florida Governor Ron DeSantis (R) and Disney World have been battling it out for months over topics ranging from taxes and permits to how laws are applied within the amusement park's limits. The dispute all started soon after Disney Chief Executive Officer Bob Iger publicly decried DeSantis' Parental Rights in Education bill in March 2022. Now, one attorney believes the Magic Kingdom has "outsmarted" the GOP leader.
Disney Submits Compliance Document to the State of Florida in 2022
After Disney's CEO criticized DeSantis' legislation, the Florida Governor rallied his legislature to pass a bill allowing DeSantis, rather than Disney executives and land owners, to add board members to the governing body of the Reedy Creek Improvement District (RCID). The property has had its own self-governing group overseeing Disney since 1967.
Walt Disney World managed to sidestep this new law by making a last-minute deal allowing the company to maintain control of RCID until "21 years after the death of the last survivor of the descendants of King Charles III, king of England" according to BBC. Lawyer Alejandra Caraballo, who works as a clinical instructor for the Harvard Law Cyberlaw Clinic wrote that this move "outsmarted DeSantis again." She shared how Florida authorities had already approved a development plan in July 2022, giving the enormous company pretty much free rein over their park and the land.
Disney outsmarted DeSantis again. The plan they passed to keep control of Disney World was comprehensively reviewed and approved by his own State Land Planning Agency last year. https://t.co/LzpJwjECQ4

— Alejandra Caraballo 🏳️‍⚧️🇵🇷 (@Esqueer_) April 17, 2023
Emails reviewed by Fox News Digital show Disney tried to conceal the fact that it was behind the compliance submission last year, with executives attempting to minimize bad "optics." According to Reuters, the plan allows Disney to expand its current area by adding another large theme park, two more small parks, and around 14,000 hotel rooms.
DeSantis Pushes Back Against Disney's Independence
On Monday, April 17, DeSantis vowed that he would find a way to nullify the recent agreements from Disney, declaring that the company's "corporate kingdom is over." He believes that "legal deficiencies" and the lack of necessary notices will allow his government to stop the "eleventh-hour agreements."
Disney's sloppy and futile attempt to subvert the will of the Legislature and Floridians was uncovered by our state oversight board and their 11th hour agreements will be nullified by the Legislature.

Disney's corporate kingdom is over. pic.twitter.com/GomGyfEDLS

— Ron DeSantis (@GovRonDeSantis) April 17, 2023
DeSantis emphasized that when he is done crafting "new legislation … Disney will operate on a level playing field with every other business in Florida." Walt Disney World generated $1.2 billion in state and local taxes in 2022, and the Florida Governor wants to ensure the company isn't getting any special treatment from here on out. As he may be preparing to make a bid for the White House in 2024, DeSantis must remain strong and show his constituents what kind of leader he really is.
Copyright 2023, RepublicanJournal.org