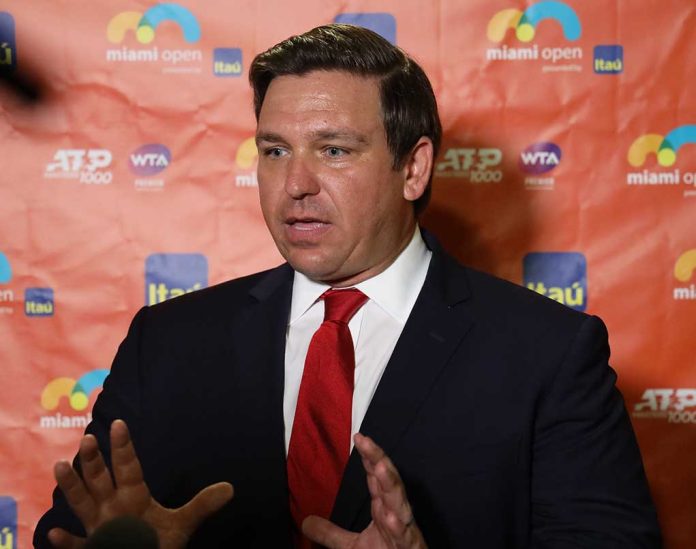 (RepublicanJournal.org) – The path to the presidency has multiple possible routes, but a decades-old tradition has gone unfollowed for the last few terms. Among the 45 individuals who've served as commander in chief, according to Rutgers University, 38% started their leadership as state governors. And save George H. W. Bush, who instead spent time in the Senate before his election to office, every president from Jimmy Carter to George W. Bush got their feet wet as their states' governors. Ron DeSantis (R-FL), who is likely to announce his candidacy after the late February release of his new book, could bring back this time-honored practice.
'Make Governors President Again': 2024's GOP Candidate Field Signals A Return To A Decades-Long Tradition, Experts Say | The Daily Caller https://t.co/Zm7AZDuXIT

— TruthNews (@TruthNews2day) February 20, 2023
Experts welcome the return. Thomas Pyle, political analyst and president of the American Energy Alliance, told the Daily Caller, "It's time to make governors president again." The idea makes sense, especially given the hands-on experience state leadership offers. The position also allows politicians to show voters their policies and approaches to governing — and their constituents might expect similar successes and failures nationally.
DeSantis has already given observers a good taste of how he might handle the presidency. His policies as Florida's governor paint him as a staunch family-oriented conservative who stands firmly against government overreach. His successes include Florida's strong economic growth, his commitment to infrastructure, and the state's high-quality educational system. The popular Republican leader made headlines when he protected residents from federal policies he deemed the "Biomedical Security State," placing Floridians' freedom above all else during one of the country's most significant crises. DeSantis has worked to protect Americans from the influx of deadly fentanyl entering the country via the southern border, and he remains dedicated to that vital cause.
Two other Republican contenders are former governors as well. South Carolina's Nikki Haley — who's already announced her candidacy — and Indiana's Mike Pence, who also served as vice president under Donald Trump, could help DeSantis bring back the decades-old tradition.
Copyright 2023, RepublicanJournal.org