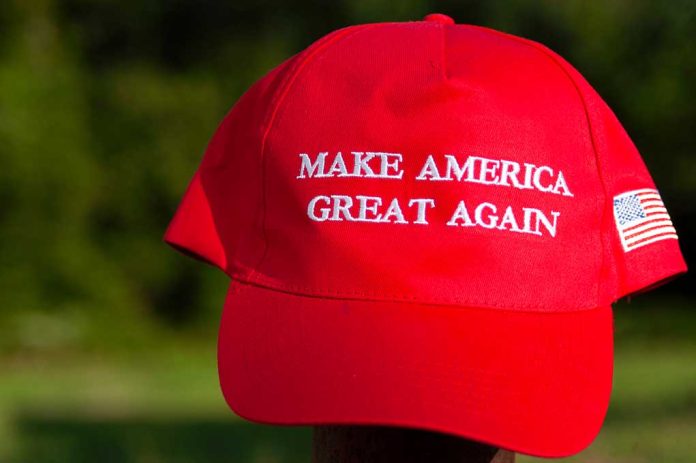 (RepublicanJournal.org) – Florida Governor Ron DeSantis (R) is former president Donald Trump's only real rival for next year's Republican presidential nomination — even though he hasn't even declared himself a candidate yet. So far, Trump is more popular with the GOP grassroots, making him the favorite to face President Biden in the 2024 general election. Still, DeSantis is steadily picking up support, and now he's just gained a powerful endorsement.
DeSantis lands endorsement from MAGA mega-donor https://t.co/ERlwCGCm5U

— Fox News Politics (@foxnewspolitics) May 22, 2023
When the nation elected Donald Trump in 2016, financier and GOP mega-donor Hal Lambert served on his inaugural committee. He won't be doing that next year, though. On May 22, he told the New York Post that Trump is still too focused on the 2020 election — " things from four years ago that can't be changed," he said — and if DeSantis announces a run, which pundits expect he'll do before the end of May, Lambert will back him. Florida's legislature changed the state's laws in April, paving the way for DeSantis to declare his intention to run without resigning as governor.
According to Lambert, it's unlikely anyone who didn't vote for Trump in 2020 will vote for him in 2024; he said that if Trump runs again, "The election won't be about Joe Biden's bad record," but will turn into "a referendum on Trump." He thinks Trump's support among conservatives will fall sharply as campaigning picks up, predicting it'll drop below 50%. With no other serious candidates looking likely to run, that would give DeSantis a real chance of winning the nomination.
Lambert said DeSantis "knows how to govern" and isn't so focused on the media. He thinks the Florida governor is building a solid track record of delivering conservative policies, and it's time for Republicans to move on from the Trump era. "I plan to do a lot to help DeSantis win," he said. Likely, Trump won't be happy to see an old supporter switch to his rival.
Copyright 2023, RepublicanJournal.org