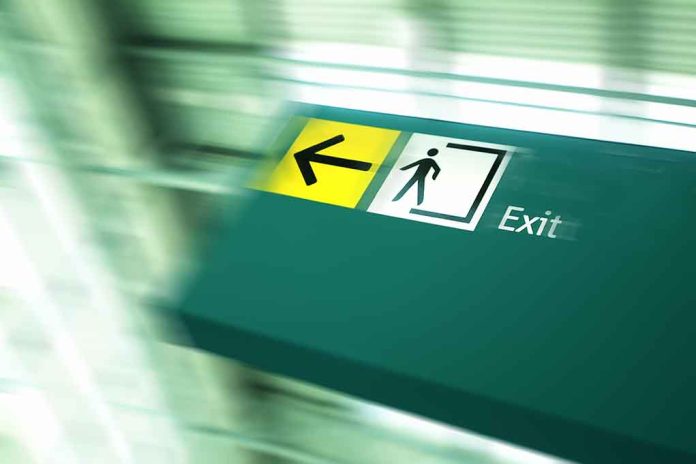 (RepublicanJournal.org) – The government is no closer to finding a resolution to the ongoing migrant and immigration crisis almost a year after President Joe Biden first took control of the White House. His laissez-faire border policies gave rise to an unprecedented, months-long surge of migrants at the southwest border. Now, his own officials are quietly struggling to find creative ways to deal with the problem. One such strategy involves flying immigrants from border regions to other parts of the US, often under cover of darkness.
Florida Republican Governor Ron DeSantis has come up with an interesting way of pushing back against the federal government on this issue.
DeSantis Proposes Sending Migrants to Sanctuary Cities
During a State of the State address on Tuesday, January 11, DeSantis discussed the issue of illegal immigrants arriving in the state of Florida in secret. He proposed setting aside funds to transport these individuals out of his state — perhaps to locations with sanctuary city rules.
What Are Sanctuary States?
Certain states, cities, and towns follow what are known as sanctuary rules. This term means local law enforcement disallows cooperation with federal immigration authorities.
Federal law prohibits any state from actively interfering with the immigration enforcement activities of federal agents. Still, there are no laws compelling states to cooperate with the federal government on border issues, either.
Eleven states and the District of Columbia have instituted sanctuary rules through legislation or executive orders. As you might imagine, these locations are the source of significant debate, disagreement, and controversy.
In California, the southern part of which borders Mexico, 16 cities and counties have officially opposed Californian sanctuary laws since then-Governor Jerry Brown (D) signed them into law in 2017.
The Trump administration also opposed state efforts to institute sanctuary rules. Officials sued King County in Washington over its refusal to allow ICE to use its airports. The administration also withheld federal law enforcement funding from Colorado over its decision to pass sanctuary laws.
In the past, Governor DeSantis has attempted to push back against the federal government's delivery of illegal aliens into his state. In December, he requested millions of dollars in funding to expel border crossers from Florida. He also proposed cutting off payments to the companies and non-governmental organizations (NGOs) responsible for transporting the migrants around the country.
Do you think Ron DeSantis has the right idea when it comes to counteracting the ultra-liberal immigration policies of the Biden administration?
Copyright 2022, RepublicanJournal.org