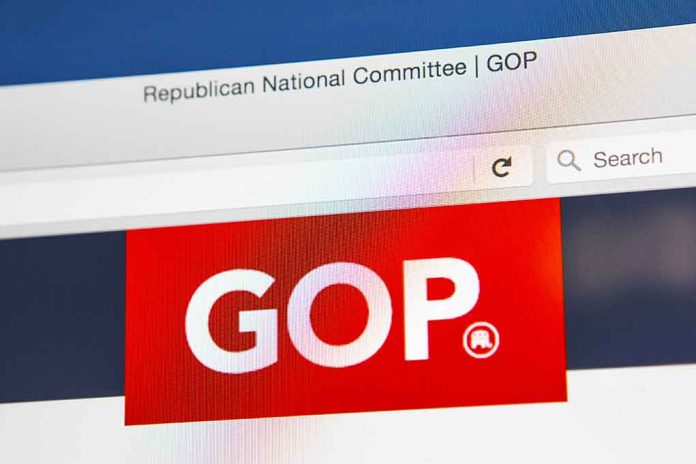 (RepublicanJournal.org) – Florida Gov. Ron DeSantis (R) has been battling with Disney for months over the governance of the massive amusement park. After Disney CEO Bob Iger criticized the GOP leader's Parental Rights in Education bill last year, DeSantis vowed to rein in the major company's power. The move has led to a back and forth between the two parties that many people have labeled as a war against "woke" culture. However, many people think the Florida Governor has taken the fight too far and that it is costing him support.
On Thursday, April 20, former White House Counselor to President Donald Trump Kellyanne Conway spoke on Fox Business with host Larry Kudlow about DeSantis. According to Newsweek, she believes "he spends way too much time on the culture wars" — and while addressing woke culture is important, she does not believe that is "a replacement for a bold, growth-centric economic plan."
The contributions toward DeSantis' campaign also appear to be slowing. The Florida Republican has not yet announced a bid for the presidency, although many expect him to in the coming weeks. According to the New York Times, GOP megadonor Kenneth Griffin gave DeSantis $5 million for his reelection campaign last year and publicly praised the conservative's policies and potential White House bid. However, an advisor close to Griffin told the NYT the donor is carefully watching the Republican primary to see if DeSantis is still the best candidate. According to the source, Griffin disliked DeSantis' recent statement calling Russia's war in Ukraine a "territorial dispute."
Ron DeSantis' culture war is turning Republicans off https://t.co/QjrJjzZJ2w

— Newsweek (@Newsweek) April 24, 2023
In a recent article with the New Yorker, GOP Representative Lance Gooden (R-TX) noted that his peers in the Washington, DC, area are becoming disillusioned with the Florida leader. He emphasized that while DeSantis has many policies similar to those of former President Donald Trump, the latter has carried them out with a proven track record. In addition, Gooden sees Trump as "very accessible" in contrast to DeSantis' friendly but reserved nature.
If DeSantis wants a real shot at the presidency, he will have to announce his bid soon and work hard to shore up his support. While he's garnered heavy national attention recently, Republican voters want to see who can turn their policies into action the best when they arrive in the White House.
Copyright 2023, RepublicanJournal.org