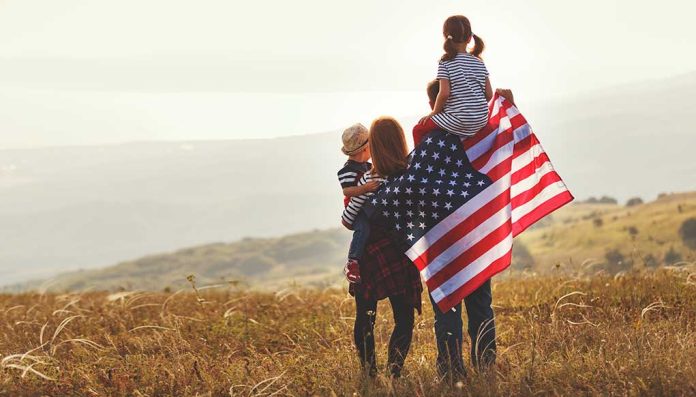 (RepublicanJournal.org) – Florida's Republican Governor Ron DeSantis just finished hosting a large group of conservatives at a Four Seasons resort at the end of February to talk about the GOP agenda. His new book, "The Courage to Be Free," hit the shelves on Tuesday, February 28, and the Republican leader plans on heading out on a tour to promote it soon. Many people believe these moves are pointing to a 2024 presidential run, although it looks like voters are doing to have to wait to see if decides to toss his hat in the ring. In the meantime, they can watch his new ad highlighting everything the governor has done for his state.
DeSantis released the clip, sponsored by Friends of Ron DeSantis, at the end of February. The bold video starts with a voiceover from the leader telling listeners how "the world lost its mind" recently, while Florida became "a refuge of sanity" and "a citadel of freedom."
Gov. @RonDeSantisFL just dropped this EPIC video contrasting DC's insanity with his success making Florida thrive.

Proud to be a Floridian — born and raised! 🌴🐊 pic.twitter.com/pCx3dFA4Ae

— Giancarlo Sopo (@GiancarloSopo) February 26, 2023
During the video, DeSantis highlights how Democrats in the nation's capital have been spending American taxpayer dollars left and right while implementing extensive restrictions on Americans.
On the flip side, Conservatives like Fox News host Laura Ingraham, commentator Jesse Watters, and former White House Press Secretary Dana Perino, who served under President George W. Bush, all appeared in the video to compliment the man.
Another voiceover came from Fox News reporter Lisa Marie Boothe, who called DeSantis "a winner." After ensuring listeners knew that the Florida government was putting freedom in all its forms at the forefront of the agenda, DeSantis made the following bold statement: "Decline is a choice, success is attainable, and freedom is worth fighting for."
With this new ad, DeSantis is continuing a national campaign to ensure Americans recognize his name and equate it with a powerful, anti-woke agenda that could work for the whole nation. All of these events are certainly bringing the potential 2024 presidential candidate publicity, which is vital if he wants to draw in the donors necessary to launch such a bid.
Copyright 2023, RepublicanJournal.org