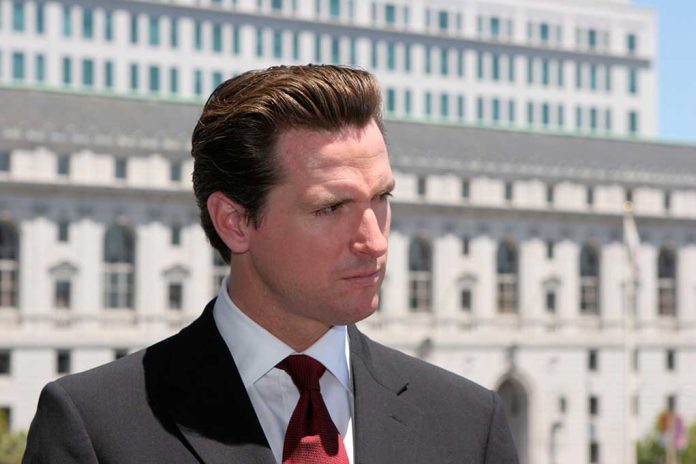 (RepublicanJournal.org) – Florida Governor Ron DeSantis (R) has not announced a bid for the White House, but many people are speculating he will do so in the coming months. While America waits to see if the GOP leader polling well among Republicans will make a move, he is touring the nation advertising his new book, "The Courage to Be Free: Florida's Blueprint for America's Revival." He recently visited Southern California to speak to citizens, and it just so happens to be a year before those same residents will vote in the presidential primary elections.
On Sunday, March 5, DeSantis spoke at the Ronald Reagan Presidential Library in Simi Valley, California. During his remarks, he shared his vision for schools to provide an "education not indoctrination" and to "reform" colleges and universities. He proposed requiring tenured professors in his home state to be reviewed every five years with the potential to be released from employment if they weren't living up to standards. He also highlighted that there will soon be no more diversity, equity, and inclusion programs in Florida, so there can be "no more discrimination."
Always great to be in Southern California with @OCGOP, especially to share the Florida Blueprint to preserve and protect freedom. pic.twitter.com/GViUTtyASr

— Ron DeSantis (@RonDeSantisFL) March 6, 2023
After attacking California Governor Gavin Newsom's (D) leadership style, DeSantis proclaimed that he will never allow his state or government to "surrender to the woke mob."
DeSantis rips Newsom in California speech, says state 'hemorrhaging population' to Florida @FoxNews https://t.co/3WuaePSZBV

— Jessica Chasmar (@JessicaChasmar) March 6, 2023
DeSantis contrasted the freedom in his state with the restrictions in California, highlighting how Florida had more schools open than the Golden State in recent years and has had record-breaking tourism numbers, unlike California.
Over 1,000 people attended the Florida governor's speech, and he spoke at a private dinner raising money for the Republican Party of Orange County later that evening. He will continue to travel around the country speaking about his hopes to turn America into Florida, likely heading to Iowa and New Hampshire soon. While he's advertising his travels as a book tour, these two states primary early, and DeSantis might be trying to rally support there should he announce a presidential run.
Copyright 2023, RepublicanJournal.org