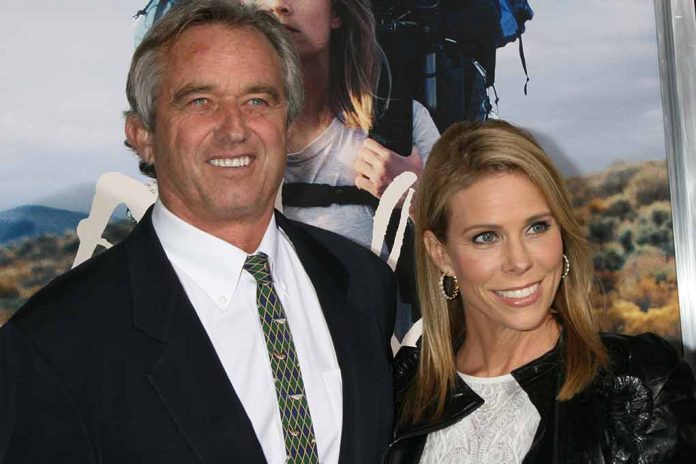 (RepublicanJournal.org) – As Americans look forward to the 2024 presidential election and speculate who the two final candidates will be, some are unhappy that the two main choices may wind up being current President Joe Biden and former President Donald Trump — the exact same match up from the 2020 election. However, there are plenty of GOP candidates, such as Vivek Ramaswamy and Nikki Haley, trying to steal support from the 45th president. On the Democratic side, the options are much sparser. That's not stopping Robert F. Kennedy Jr., the nephew of beloved progressive president John F. Kennedy, from trying his hand at taking on President Biden in the Democratic primaries.
RFK Jr. Popularity Increases Since Campaign Announcement
On Wednesday, April 19, RFK Jr. officially launched his bid for the White House and already had 14% of Democratic voter support, according to a USA TODAY and Suffolk University Poll. Just a few days later, a Fox News poll conducted from April 21 – 24 showed Kennedy snatching 19% of the Democratic primary votes compared to Biden's 62%. Another poll published by Emerson College on April 27 gave the assassinated president's nephew 21% of the primary vote.
One of the main draws of RFK Jr. is his support for medical freedom, where each individual American would get to decide whether or not to receive inoculations against diseases and viruses rather than being forced to receive them in order to attend school or work. The Democratic presidential hopeful also has a strong pro-immigration stance coupled with a desire to keep border security tight to cut down on crime. Both of these opinions are respected by many Republicans as well.
Could RFK Jr. Take Republican Voters as Well?
Right-wing commentators, aides, and politicians are also encouraged by Kennedy's bid. Names like former Trump advisor Steve Bannon and previous aide to President Richard Nixon Roger Stone both supported the choice for Kennedy to run and even encouraged him to join President Donald Trump as his second in command. Trump's former National Security Advisor Michael Flynn tweeted his support of RFK Jr., seen here:
I am really starting to like this presidential candidate's attitude.

Censorship has no place in our democracy where our very first amendment gives us the right to free speech. #ABCSucks out to be trending about now!@RobertKennedyJr @TuckerCarlson @ggreenwald… https://t.co/OK5Z6pvzSi

— LTG (R) Mike Flynn (@GenFlynn) April 28, 2023
Turning Point USA leader Charlie Kirk recently called the Democratic hopeful "one of the most articulate and thoughtful political activists going after the administrative state." While many people think that much of the high polling and buzz surrounding RFK Jr. is generated due to his last name, others highlight that he does actually have a chance given his ability to garner votes from both parties.
Copyright 2023, RepublicanJournal.org