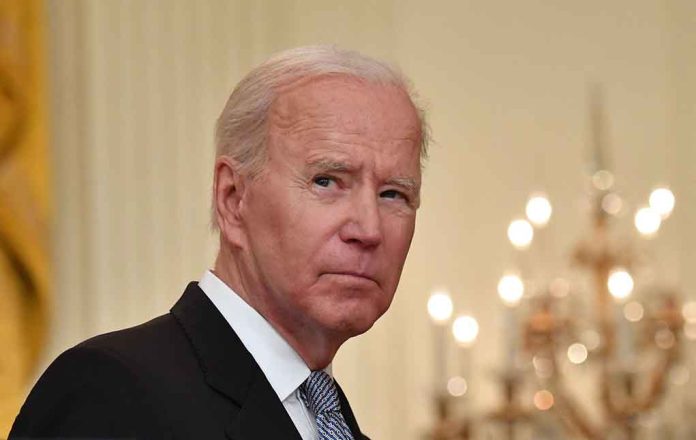 WATCH: Biden Digs His Own Grave in New RNC Video
(RepublicanJournal.org) – President Joe Biden has repeatedly attracted criticism for his questionable statements and policies regarding race relations. Notably, he sponsored the Violent Crime Control and Law Enforcement Act of 1994, a controversial piece of legislation many critics say led to the mass incarceration of people of color. Now, the Republican National Committee (RNC) is going after the president for his allegedly discriminatory tendencies.
On Monday, August 22, the RNC released the YouTube video below. It features over seven minutes of footage and audio clips from throughout Biden's political career in which he makes questionable comments about Black people and communities. It opens with his now-infamous statement to radio host Charlamagne tha God that any American unable to decide between voting for him and former President Donald Trump "ain't Black."
Later in the video, you can hear Biden speak positively about a number of figures with well-known racist credentials, including former Ku Klux Klan Exalted Cyclops Senator Robert Byrd (D-WV) and segregationist Senator James Eastland (D-MS).
The video also takes aim at Hunter Biden, the president's controversial son, for his history of racism. It shows the younger Biden using the n-word multiple times in text-message exchanges with his attorney.
In one of the more damning excerpts about the president himself, the video shares several representations Joe Biden made to the effect that he had partaken in the Civil Rights movement in support of the Black community as a teenager. These statements, as Biden apparently knew well, were false.
Do you think our president is racist?
Copyright 2022, RepublicanJournal.org