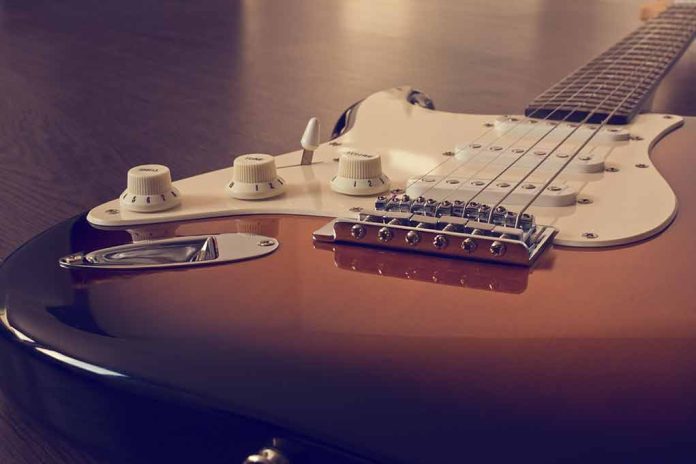 (RepublicanJournal.org) – Democratic presidential challenger Robert F Kennedy Jr's campaign just got a major boost. Guitar legend Eric Clapton has raised $1 million to help his 2024 White House run. It looks like Kennedy's vaccine skepticism may have attracted Clapton's support.
On September 18 Clapton, a 78-year-old English musician, performed at a fundraiser in Brentwood, California. The event raised $2.2 million in total; $1 million of that will go into Kennedy's campaign fund and the rest to a super PAC that's supporting him. Stephen Stills of Crosby, Stills, and Nash was also at the fundraiser.
Kennedy, a writer and environmental lawyer, is currently polling second in the Democrats' small field of three presidential hopefuls — and, with around 14.3% support, he's a long way behind front-runner President Joe Biden, who's backed by over 61% of likely Democrat voters. However, there's well over a year to go until the election, and with many liberals increasingly worried about Biden's mental and physical competence, the race isn't over yet. If the incumbent has to drop out, Kennedy is well placed to take the lead.
Although Kennedy is a Democrat and the offspring of one of the party's most prominent political dynasties, he's a long way from the Dem mainstream. In particular, he's a fierce opponent of vaccine mandates. As well as the recent controversy during the 2020 pandemic he's repeated discredited claims that vaccines cause autism based on a fake study by disbarred British researcher Andrew Wakefield. Other liberals often call Kennedy a conspiracy theorist.
Clapton has also sparked occasional controversies; he's repeatedly praised the late Enoch Powell, a British Conservative politician who warned against mass immigration in the 1960s and 70s, and like Kennedy, he came out strongly against government overreach during the pandemic. Perhaps that's why he threw his musical talent behind Kennedy's campaign.
Copyright 2023, RepublicanJournal.org