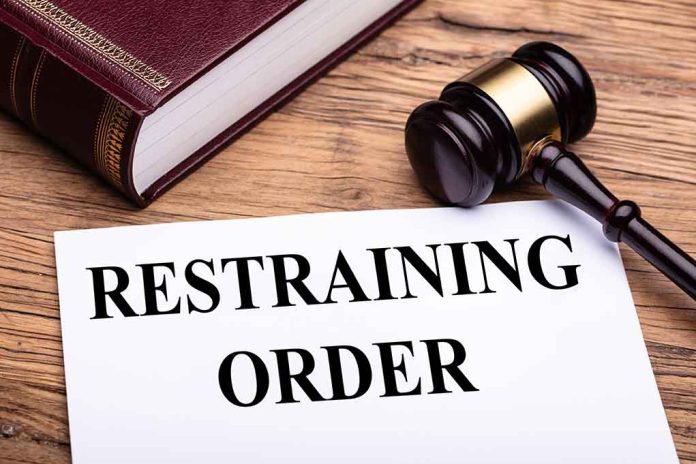 (RepublicanJournal.org) – President Joe Biden is doing his best to target as many pockets of American society as he can with vaccine mandates. His best-known vaccine requirement is the one he's issuing through the Occupational Safety and Health Administration (OSHA). Under that plan, private businesses with more than 100 employees have until January to start requiring their workers to get vaccinated or submit to weekly COVID-19 testing. Otherwise, they'll face fines of up to almost $14,000.
Additionally, the president also announced that federal employees and contractors would have to follow the same rules earlier this year, subsequently promoting that the same conditions and deadlines would apply as in the case of the OSHA mandate.  But now, some state leaders are pushing back.
AG Ken Paxton Seeks a Restraining Order in Relation to Mandate
While a Texas appellate court granted a stay, ordering OSHA not to enforce the mandate until further notice, it only applied to private employers. On Monday, November 15, Texas Attorney General Ken Paxton filed a motion for a preliminary injunction and a temporary restraining order to stop the Biden administration from subjecting federal contractors to what he called an "unlawful vaccine mandate." He further alleged the mandate was part of a "flagging vaccination campaign" that left individual liberties at risk.
Breaking: At a time when we need healthcare workers more than ever before, amid a harrowing worker shortage, the Biden Administration has prioritized this unlawful vaccine mandate over the healthcare of all Americans. Once again Biden, I'll see you in court! #VaccineMandates https://t.co/2clfK7LVS7

— Attorney General Ken Paxton (@KenPaxtonTX) November 16, 2021
Paxton is not the first state leader to attack vaccine mandates. At least 20 states have sued to prevent the implementation of the federal directive over concerns it represents an overreach and abuse of power by the federal government. In addition, some states have objected to the mandate on the grounds its wording is too vague.
Vaccine Mandates & the Supply Chain Crisis
Americans have heard a lot about President Biden's vaccine mandates' impact on individual liberties, but there is another, immediate concern. If companies have to lay off huge chunks of their workforce in January, it will inevitably compound labor shortages and supply chain issues.
Around the world, consumers are struggling to access goods. Energy shortages have driven gas prices skyward, food and other basic necessities are becoming more expensive in supermarkets, and parents are worried they won't be able to get what they need to make Christmas special. Even Vice President Kamala Harris acknowledged the latter of these challenges during a press conference this week, noting the worries of families that Santa Claus might not be able to operate as usual this festive season.
With all this in mind, should the Biden administration really be so insistent when it comes to vaccination mandates? Many state leaders appear not to think so.
Copyright 2021, RepublicanJournal.org