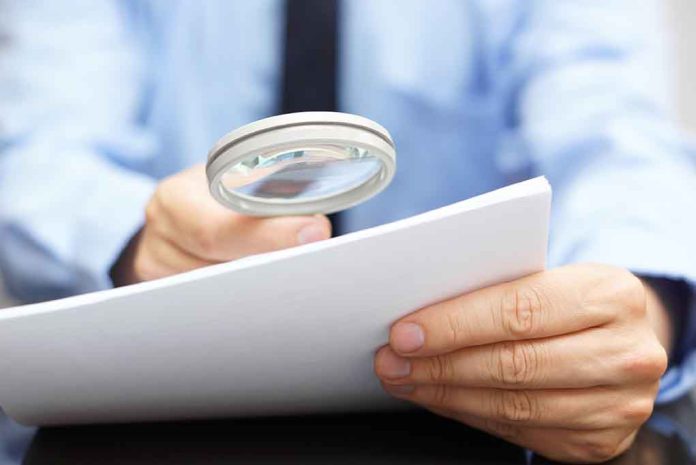 Republicans To Face Investigation if They Investigate Joe Biden
(RepublicanJournal.org) – After a brutal midterm cycle, Republicans were able to squeeze out a majority in the House despite the red wave never materializing. The GOP will be in control of the committees and any investigations in the lower chamber of Congress as a result. The Right has already pledged to dig deep into President Biden's family. However, the Left is looking to investigate the GOP members who support the move.
Biden-Allied Group Pledges To Investigate Republicans Probing President's Ties To Family's Foreign Business Deals https://t.co/0MS7vtHh8G

— Daily Wire News (@DailyWireNews) November 18, 2022
Democrats want to revive the Congressional Integrity Project (CIP), a partisan watchdog group, to "investigate the investigators," according to the project's executive director, Kyle Herrig. CIP's main goal is to expose House Republicans and any political motivations behind their probe into Biden's family.
The watchdog is planning to dump millions of dollars into their effort to expose the GOP. Representative James Comer (R-KY), who's likely to be the next chairman of the House Oversight Committee, has already declared his plans to investigate the president's connections to the First Son's overseas business dealings.
"This is an investigation of Joe Biden…and why he LIED to the American people about his knowledge and participation in his family's international business schemes," says Rep. @JamesComer.

"We will pursue all avenues — avenues that have long been ignored." pic.twitter.com/3vgnSKSRxV

— RNC Research (@RNCResearch) November 17, 2022
Politico mentioned the project will be actively countering the Republican offensive by mounting opposition research on the GOP investigators and putting members on the defensive. The New York Times noted the CIP will also be working in conjunction with other Left-biased groups such as Facts First USA.
Meanwhile, Republicans have also been working with outside groups to prepare for their examination of the Biden White House.
Copyright 2022, RepublicanJournal.org