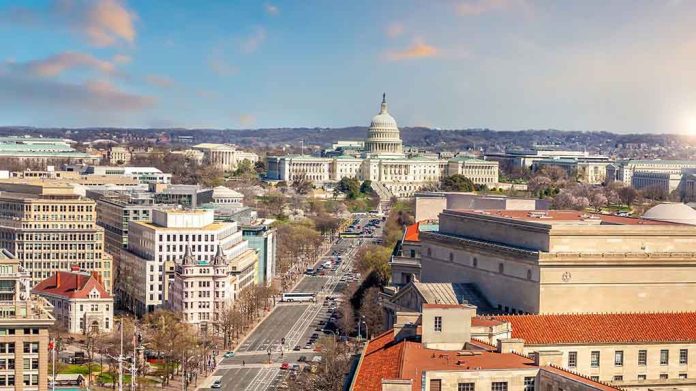 (RepublicanJournal.org) – The Washington, District of Columbia (DC), city council passed a bill in January 2023 to drastically change how its local system handled numerous types of crimes, including the elimination of all mandatory minimum sentences and the reduction of maximum penalties for some violent crimes. Mayor Muriel Bowser (D) vetoed the legislation, but the council overrode her with a 12-1 vote. Taking advantage of a constitutional provision unique to the district, House and Senate Republicans stepped in to successfully block the bill. Now, "woke" Democrats are feeling the heat.
Senate clears measure to overturn D.C. crime billhttps://t.co/caLv9s7WJh

— POLITICO (@politico) March 9, 2023
Congress hasn't stepped on the toes of DC's local government in over thirty years, but most lawmakers from both chambers believed they had no choice but to intervene in this case. The Constitution dictates that the district remain set aside for government business, specifically noting how Congress will perpetually retain jurisdiction over the less than 10-square-mile stretch. US leaders used the loophole to keep the city council's bill from becoming law.
The Hill reported opponents of the legislation saw too many red flags to ignore. They pointed to measures that would have reduced the penalties for carjackings, robberies, and other violent crimes. Senate Minority Leader Mitch McConnell (R-KY) spoke out against it when he addressed his peers ahead of the vote, expressing his disappointment over the way local leaders "have let [DC's] streets become a danger and an embarrassment." He shared how carjackers and thieves strike daily there, and reports of homicides have been coming in weekly.
Republicans in both chambers voted unanimously to block the bill, joined by 31 Democrats in the House and 33 in the Senate. Kyrsten Sinema, Arizona's independent senator, also backed the bill-blocking resolution.
Chairman of the National Republican Congressional Committee, Rep. Richard Hudson (R-NC), called the move an example of how "extremist House Democrats will be held accountable for coddling criminals." He noted Republican lawmakers have only just begun their work.
Copyright 2023, RepublicanJournal.org