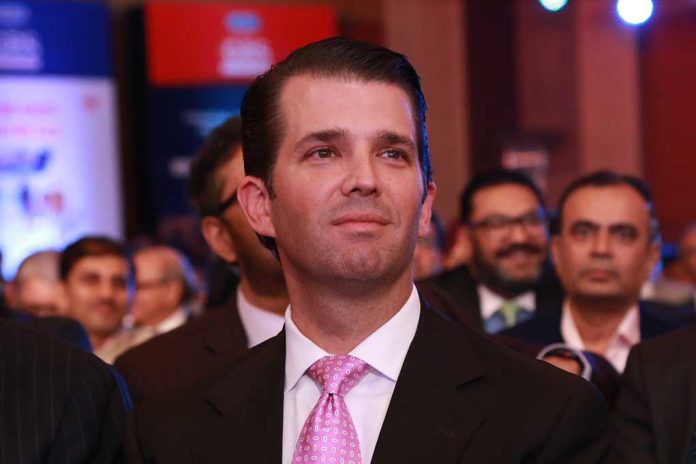 (RepublicanJournal.org) – Ukrainian President Volodymyr Zelenskyy traveled outside his embattled country for the first time since February, when Russia decided to invade Ukraine. The wartime leader made the special trip to the US, where he addressed Congress and offered thanks to Biden, lawmakers, and the American people. However, many Republicans aren't buying it and preemptively criticized the Ukrainian President for his visit.
One prominent GOP member was none other than Representative Marjorie Taylor Greene (GA). The congresswoman asserted it was ridiculous that Zelenskyy would be coming to the US to attempt to get more money from the federal government. Greene declared America needed to be put first.
Of course the shadow president has to come to Congress and explain why he needs billions of American's taxpayer dollars for the 51st state, Ukraine.

This is absurd.

Put America First!!! https://t.co/gkNonOhvDL

— Rep. Marjorie Taylor Greene🇺🇸 (@RepMTG) December 20, 2022
Another controversial public figure followed a similar path. Donald Trump Jr. tweeted that Zelenskyy was an "international welfare queen," and an unappreciative one at that. The younger Trump was responding to a tweet from Byron York, who shared a section from a recent article from the Associated Press. York mentioned the Ukrainian President was set to claim the billions of dollars America has already sent to his country isn't enough, even with more spending currently in consideration.
Zelensky is apparently prepared to tell Congress that whatever the US has given Ukraine — $45 billion in new aid now under consideration — it is not enough. From @AP: https://t.co/kbyyqF5t5X pic.twitter.com/5BkSu9Dsaj

— Byron York (@ByronYork) December 21, 2022
Neither Representative Chip Roy (R-TX) nor former US Navy Vice Admiral Robert Murrett finds Zelenskyy's trip to be a surprise. The latter mentioned in a statement to Newsweek that the Ukrainian President's trip was "well timed." Roy agreed, claiming in a lengthy Twitter thread that Zelenskyy's recent visit wasn't an accident. He cited the ongoing congressional debate surrounding sending billions more in aid to Ukraine.
Copyright 2022, RepublicanJournal.org