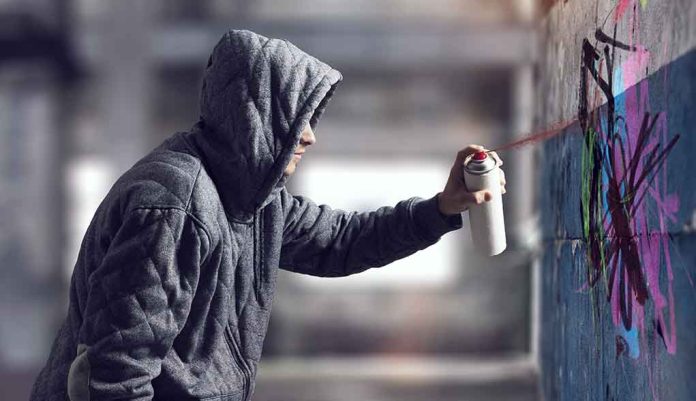 Republican Campaign SABOTAGED – The Left Strikes Again?
(RepublicanJournal.org) – Derrick Van Orden is currently running on a Republican ticket for a seat in the Wisconsin House of Representatives. Unfortunately, someone recently spray-painted several of his campaign signs in Holmen with swastikas — a crime he's blaming on the Left. In a Breitbart exclusive, the candidate said the incident was just another display of liberals trying to liken conservatives to Nazis and Adolf Hitler.
Over the weekend, our campaign signs were defaced with hate symbols.

These people are ridiculous.

I will not be intimidated by these attacks and will never apologize for standing up for your Freedom.https://t.co/03P9wkY3Ta

— Derrick Van Orden (@derrickvanorden) August 1, 2022
Wisconsin resident Stan Richason owns the vandalized signs, which he promptly replaced. The Republican supporter was saddened by the action, saying it does nothing but divide the country and violate his privacy. The homeowner encouraged those with an "opposing view" to express their thoughts in ways that don't include breaking the law.
The La Crosse County Sheriff's Office announced Van Orden isn't interested in further investigation into the matter at this time. If a suspect does emerge, however, it's unclear whether authorities will pursue hate crime charges. Thankfully, local county sheriff, Jeff Wolf, said political vandalism is not a "widespread problem" in his area.
Meanwhile, the candidate said he intends to continue with his campaign and will represent all the people within his district if elected, even those with opposing points of view.
Copyright 2022, RepublicanJournal.org