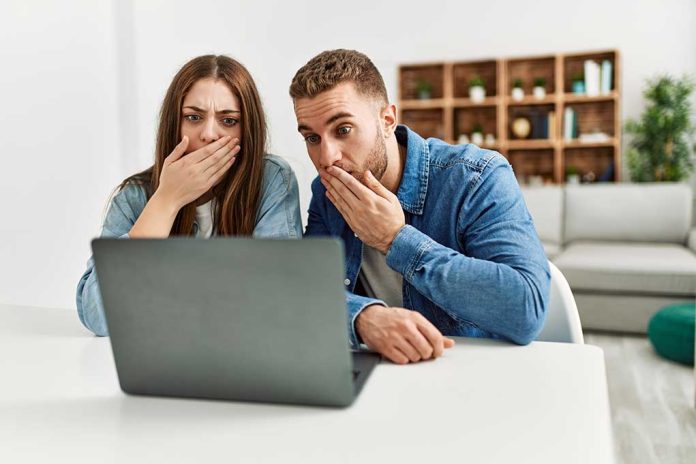 (RepublicanJournal.org) – Debates can get heated on Capitol Hill. So much so, in fact, that several debates have resulted in physical altercations or even ended with someone drawing a firearm. The latest example of things heating up at the Capitol came in the form of Representative Mike Rogers (R-AL) lunging at Representative Matt Gaetz (R-FL). Rogers has since come forward to announce he's stepping down.
The GOP had a chaotic week, certainly not the way members had wanted to start the 118th Congress. Representative Kevin McCarthy finally took the Speaker's gavel after some of the 20 Republican holdouts gave in to the pressure in the 15th round of voting.
Representative Richard Hudson (R-NC) had to physically restrain Rogers after the latter screamed and lunged at Gaetz. After the altercation, the Alabama Republican decided it was best for him to step down from his position on the House Steering Committee, which is responsible for assigning members and chairpeople to the various committees in the lower chamber of Congress.
Rep. Hudson grabbed Rep. Mike Rogers by the face after he confronted Matt Gaetz. This happened right after Kevin McCarty Kevin McCarthy also confronted Matt Gaetz. First physical altercation on the floor of the House sknce 1985.

Complete meltdown. pic.twitter.com/gS5WkWeknK

— Alejandra Caraballo (@Esqueer_) January 7, 2023
Rogers wasn't the only Republican lawmaker upset with Gaetz and other holdouts resisting McCarthy's Speakership. Representative Dan Crenshaw (R-TX) had a few choice words for his colleagues as well. The Texas congressman called those holding out against McCarthy "terrorists," effectively adding fuel to what was already an intense Speaker election.
Joining Jake Tapper on CNN's "State of the Union," Crenshaw admitted that discussions tend to get a bit heated on the House floor and sometimes "things get said." The Texas lawmaker noted when he called his colleagues terrorists it was "meant as a turn of phrase."
Crenshaw explained he was a little surprised by the amount of sensitivity in the response to his comments, adding the same people who took offense to what he said have called him terrible names as well. Nonetheless, Crenshaw eventually did apologize for his comments, noting he didn't actually believe his colleagues were terrorists.
The Texas Republican's comments seem to have cost him the possibility of serving as chairman of the National Security Committee. The Steering Committee instead chose Representative Mark Green (R-TN) to lead it.
Copyright 2023, RepublicanJournal.org