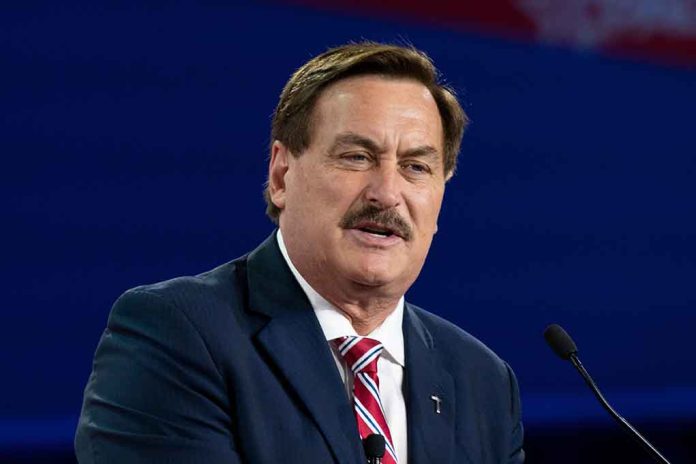 Mike Lindell Helping Struggling Communities Despite Vendettas Against Him
(RepublicanJournal.org) – Hurricane Ian devastated communities when it made landfall on September 28. The Category 4 hurricane killed at least 72 people and left over a million Florida residents without power. The hardest-hit areas are still struggling, and communities are desperate for any help they can get. Despite all "MyPillow" founder Mike Lindell has been through recently — including a surprise FBI raid outside a drive-through restaurant and confiscation of his cell phone — the entrepreneur is doing what he can to comfort victims.
Lindell personally traveled to the Ft. Myers area to deliver over 9000 MyPillows and 2000 blankets to hurricane survivors. Franklin Graham, president of Samaritan's Purse and the Billy Graham Evangelistic Association, publicly lauded the businessman for his effort.
I appreciate Mike Lindell going to Fort Myers, FL, today to deliver 9,000+ MyPillows & 2,000 of his blankets for victims of #Ian. These will mean so much to people who have lost everything. He even brought children's pillows that have a Bible story picture. @SamaritansPurse pic.twitter.com/GBcLI2ov5z

— Franklin Graham (@Franklin_Graham) October 14, 2022
Lindell suffered his own difficulties recently, alleging authorities detained him unlawfully in September of 2022 when FBI agents seized his cell phone. He's a firm believer in former President Donald Trump's allegations that the 2020 election was rigged, even going so far as claiming to have evidence to support his position, although he has not yet offered authorities any useful information.
According to The Hill, a federal court issued the warrant to allow the DOJ to investigate claims of identity theft and intentional damage to a protected computer or conspiracy to commit those acts in connection with a Mesa County, Colorado breach of voting machines connected to indicted County Clerk Tina Peters. Police have not filed any formal charges against the entrepreneur.
Trump blasted the phone seizure as more evidence that the US has become a "weaponized police state," adding that the country has become a "laughing stock."
Copyright 2022, RepublicanJournal.org