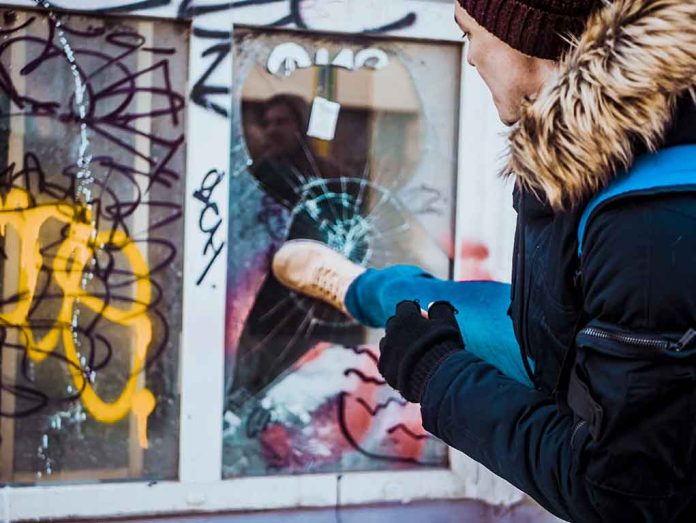 Crimes Against Republicans Run Rampant After Biden's Dangerous Speech
(RepublicanJournal.org) – President Biden may find himself even deeper in hot water after vilifying Trump supporters during his Soul of the Nation address. Conservatives have seen a wave of crimes against them since the president gave his talk at the beginning of September. Whether Biden's oration emboldened people to carry out these crimes is unclear, but the timing makes the president look bad regardless.
"Words can have violent consequences," said Sen. @RandPaul.

There have been reports of high-profile acts of political violence against Republicans and conservatives following President Biden's controversial "MAGA Republicans" speech last month. https://t.co/a1iFjVJFjP

— The Epoch Times (@EpochTimes) October 2, 2022
Prior to his speech, Biden said MAGA Republicans were welcoming political violence, adding their philosophy focused on semi-fascism. The president also noted that Trump supporters promoted authoritarian leaders and threatened the rights of Americans, the rule of law, and the soul of the nation.
Conservative offices have been vandalized, and there have been several instances of Republicans being the victims of attacks. In one instance 74-year-old Richard Harvey shot 80-year-old Joan Jacobson, who was going door-to-door for Right to Life, a pro-life group, in Michigan.
In Texas, two volunteers were going door-to-door as part of Governor Greg Abbott's reelection campaign when a suspect chased them. The person reportedly tried to pull them from their car and ripped off the vehicle's mirrors.
Another instance of someone targeting a Republican came when 41-year-old Shannon Brandt hit 18-year-old Cayler Ellingson with his vehicle. The man later told the police dispatcher he thought the teen was part of a right-wing extremist group. Brandt claimed Ellingson had threatened him and forced him to act in self-defense. However, an autopsy uncovered the teen was likely run over rather than hit. Minimal damage to the front of Brandt's vehicle matched that evidence, and authorities charged the 41-year-old with murder.
This wave of crime against conservatives coming after the president's speech makes it seem as though Biden instigated it, regardless of whether that was his intention.
Copyright 2022, RepublicanJournal.org