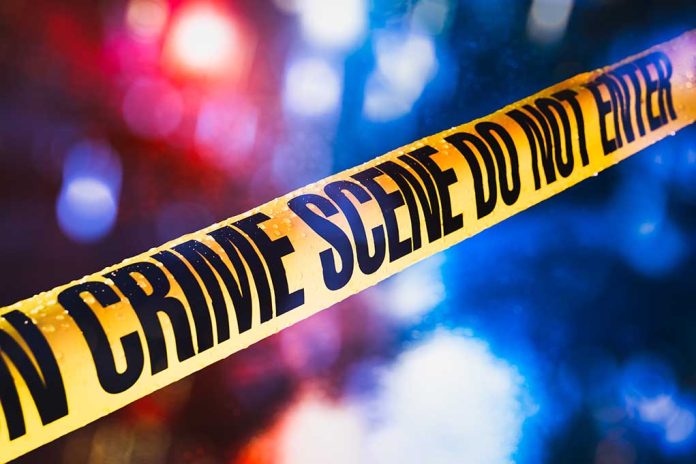 (RepublicanJournal.org) – Violent crime in New Jersey dropped by 6% in 2022 according to Safewise, but that statistic does little to comfort colleagues and loved ones of a conservative lawmaker targeted by violence. An unknown assailant assassinated 30-year-old Eunice Dwumfour, a Republican Sayreville, New Jersey, councilwoman, on Wednesday night, February 1. Local police and the FBI are investigating the incident.
Investigators are looking into Dwumfour's political, personal, community, and church activities, trying to understand what could have motivated the attack. So far, answers seem elusive. The young mother of an 11-year-old girl acted as a leader in her church, Champions Royal Assembly, in Newark. She also preached sermons there.
New Jersey councilwoman shot and killed in possible targeted attack outside her home. https://t.co/4rqM1BJiod

— ABC News (@ABC) February 2, 2023
Police say Dwumfour had just dropped someone off at a nearby townhome. A male witness who asked to remain anonymous told the New York Post he observed about a dozen shots strike her SUV while it rolled to a stop after crashing into parked cars. Other witnesses claimed to have seen the gunman disappearing on the Garden State Parkway near the residential complex.
Investigators at the murder scene told NY Post reporters that cameras caught Dwumbar speaking to the shooter moments before her death. Another witness, Kristen Glanforf, said she heard shots and started running for her apartment. On her way, she saw "a car [had] rolled down to the end of the hill, lights on. The doors were open."
The councilwoman's death has shocked the community. Tributes from both sides of the political fence have rolled in, praising her sincerity, dedication to her community and faith, and expressing horror and sadness at her loss.
For example, Sayreville Mayor Victoria Kilpatrick (D) posted a brief statement on the city's Facebook account discussing Dwumfour's commitment and dedication to serving the borough's residents. She also wrote about how the councilwoman constantly wove her Christian ideals into her community service. Kilpatrick said she couldn't adequately express her sorrow at losing her friend, but asked for the community's support for the family and investigators.
Sayreville GOP Municipal Chair Karen Bailey Bebert also urged people to "remember Eunice for how she lived, not for how she died." She added that Dwumfour, from a family of Ghanaian immigrants, embodied the American Dream and the spirit of Sayreville by "overcoming challenges with grit and a smile."
The investigation is ongoing. Police had not revealed any suspects at the time of publication.
Copyright 2023, RepublicanJournal.org