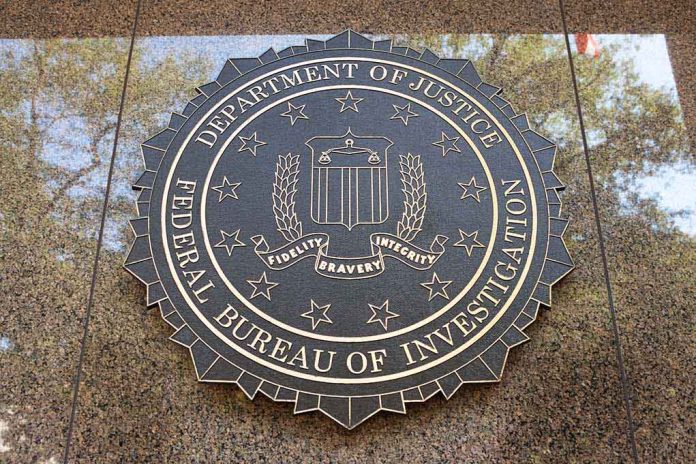 (RepublicanJournal.org) – Just hours before the ball dropped in Times Square, a 19-year-old man attacked police with a machete. One Republican has come forward with some sharp words of criticism for the FBI. She declared that if the agency spent less time worrying about social media, officials could've stopped the attack before it happened.
https://t.co/hRf0NTyWZC Tenney: FBI's Focusing on Social Media Censorship While They Let NYC Attacker on Their Radar Slip Through https://t.co/Fm1baCg367

— America First Newswire™ (@Amfirstnewswire) January 3, 2023
Trevor Bickford traveled around 300 miles from his home in Wells, Maine, to Times Square, where he attacked three NYPD officers with a machete. The suspect successfully struck two officers in the head, resulting in lacerations. One of the officers, Paul Cozzolino Jr., who had just graduated from the police academy on December 30, suffered a laceration to his head and a fractured skull. All three officers were discharged from the hospital overnight.
The 19-year-old also received inpatient care after the third officer opened fire and struck him in the shoulder. Bickford is facing two counts of attempted murder and two counts of attempted assault.
Representative Claudia Tenney (R-NY) recently spoke with "Fox & Friends First," where she discussed her views of the attack in Times Square and reported the 19-year-old had flown under the FBI's radar. The Republican explained the FBI was "busy attacking President Trump" and going after "political enemies."
Tenney noted that Bickford was on the FBI's "terror watch list" but was able to slip through their fingers. The Republican representative pondered how many others like the 19-year-old were out there. The Republican asserted that if the FBI wasn't using its resources at school board meetings and on social media suppression, agents would've had some information on Bickford, whom she believes was radicalized on social media.
The FBI isn't focused on looking into people they need to, according to Tenney, which she claimed were true criminals. Is the conservative lawmaker's anger rightfully placed? Should the FBI change its priorities?
Copyright 2023, RepublicanJournal.org