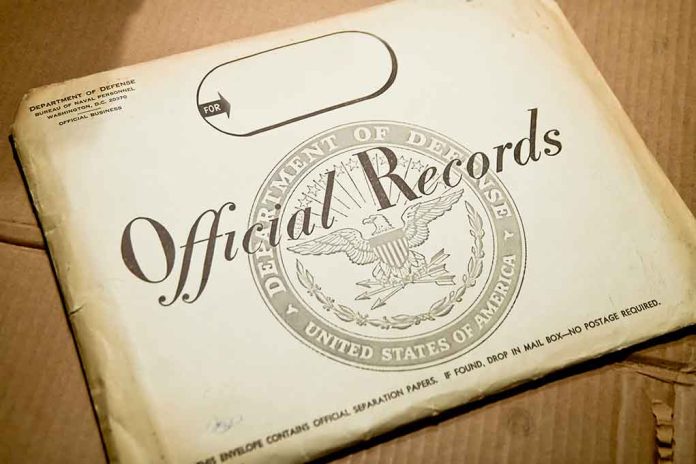 Republican's MILITARY RECORDS Become A Scandal
(RepublicanJournal.org) – Republican candidate Kathy Barnette is running for the Senate in Pennsylvania against former Under Secretary of the Treasury for International Affairs David McCormick and former TV host Dr. Mehmet Oz. With Barnette's recent rise in popularity, her opponents are looking into her past and wondering if she would be the best person to represent the Republican party in her Pennsylvania district. Specifically, they want to see her military records.
Barnette's Claim and Alleged Proof
The candidate previously stated she was in the Army Reserve for 10 years, but the media could not verify her record. Breitbart News received a response from the National Guard stating she did serve with the Alabama Army National Guard for just under five years and achieved a Specialist rank.
To prove her service, the candidate gave reporters several pages of military records on May 11, which show she joined the Army National Guard in 1990 and stayed with the Alabama Army National Guard from 1993 through 1998 — bringing her service up to eight years. The additional two years of service she claims to have appears to come from a possible re-enlistment into the Army Reserve between 1998 and 2000.
Raising Eyebrows
The Free Beacon said when they initially asked about her record, the spokesperson for Barnette hung up on them, raising suspicions. According to Breitbart, many veterans have questions about Barnette's service in the military including:
Where is her DD-214 proving active-duty service?
Why did Barnette only achieve an E-4 rank after 10 years?
How did she serve in the Criminal Investigation Division with only an E-4 rank?
Former Army Ranger Sean Parnell said these questions should be easy to answer and called on the Senate hopeful to provide further proof. Retired Army Colonel Kurt Schlicter also thinks her record has some holes in it and wants some questions answered for himself. However, he tweeted that it doesn't seem like she wants to talk about it with anyone.
You know, I could put this whole DD 214 thing to bed for @Kathy4Truth in about two minutes of talking to her. But it doesn't look like she wants to talk to anybody. I'm here if they wanna reach out. I know the issues. And if there's not a problem, I'll be happy to say so.

— Kurt Schlichter (@KurtSchlichter) May 11, 2022
Certainly no one needs a military record to garner a seat in the Senate or in the House of Representatives, but the public must hold all people seeking office accountable for their words. During a campaign, voters want to know not only where candidates stand on the issues, but also who they are as people. If they can't back up claims about their past, it can raise questions that may cost a candidate the election. In any case, if Barnette's military record claims are true, she should have no problem providing proof to the public.
Copyright 2022, RepublicanJournal.org