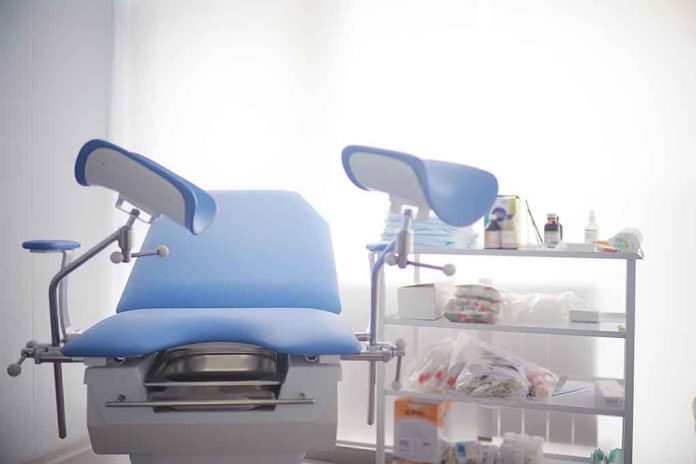 Leaked Video CATCHES Republican's Damning Confession!
(RepublicanJournal.org) – Becky Edwards all but sealed her fate with Utah voters after Project Veritas released an undercover video of her admitting she would champion abortion. Edwards is on the Republican primary ballot in a run for the United States Senate. Last Tuesday, the video virtually ended that dream.
BREAKING: GOP Senate Candidate Becky Edwards (@beckyforutah) Tells Undercover Journalist She is Utah's "Best Bet" to "Stand Up" For Abortion if Roe V. Wade Overturned

"We have a trigger law[banning most abortions] here in Utah…I'm deeply concerned." pic.twitter.com/aBZWcLNIS0

— Ryan Fournier (@RyanAFournier) June 23, 2022
Edwards says she was concerned at the time about what would happen if Roe v. Wade ended up overturned. Utah is one of many states that had "trigger bans" go into effect the minute the Supreme Court ruling became official. Edwards wanted the undercover sleuth to know that if it's abortion they were looking to protect, she was their girl.
Edwards is the second Utah lawmaker nabbed in the Veritas sting operation. Daniel Stevens, Congressman John Curtis's field director, admitted to another operative that his boss only ran as a Republican because nobody in Utah would vote for a Democrat — adding that he, too, was concerned about the future of abortion. Stevens ultimately resigned in shame.
With Roe overturned, there will likely be much political posturing in the coming weeks and months. Republicans may see politicians they believed were staunchly conservative folding to special interests and making concessions to the Left. Luckily, every member of the House and a third of all senators face the ultimate public opinion poll in November.
Copyright 2022, RepublicanJournal.org