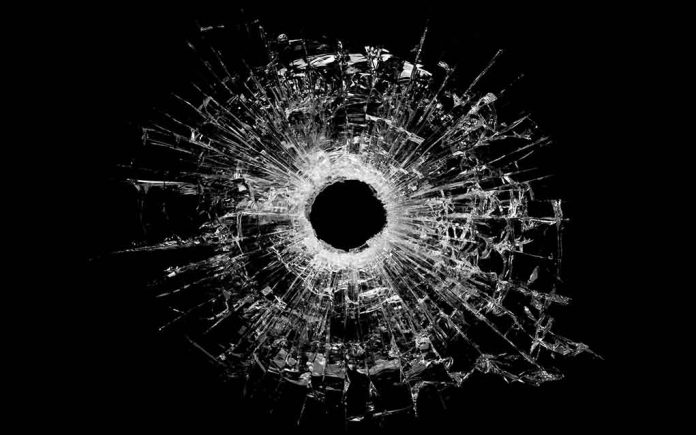 Shots FIRED – Top Republican's Office Hit!
(RepublicanJournal.org) – Just before Mother's Day, Virginia Attorney General Jason Miyares spoke about pro-choice groups protesting on May 8, urging them not to disturb Catholic mass. He also made his position on First Amendment rights and freedom of speech very clear — with deep respect. Shockingly, the housekeeping staff for the AG's office inside the Barbara Johns Building in Richmond found a bullet inside the 6th-floor room just a few days later.
As of now, nobody seems to know where the bullet originated or who fired it into the building.
Bullet Hole Found In Window Of Virginia Attorney General's Office: Report https://t.co/ACB6yTFxoS pic.twitter.com/dK9BYK6Iw1

— Daily Wire (@realDailyWire) May 10, 2022
Capitol police located a "small round hole" above the office window but would not comment further on the investigation. They did say there was no reason to believe anyone inside the office was specifically targeted.
Miyares was one of the many attorneys general who sent a strongly-worded letter to Homeland Security Secretary Alejandro Mayorkas on May 5, denouncing the idea of a Disinformation Governance Board. The Virginia attorney general also has a long history of a pro-life stance on abortion and previously encouraged the Supreme Court to reverse "Roe v. Wade."
Capitol Police Chief J. Thomas Manger assured there would be increased patrols in the area and police presence around the AG's building "for the foreseeable future." The investigation is still ongoing.
Copyright 2022, RepublicanJournal.org