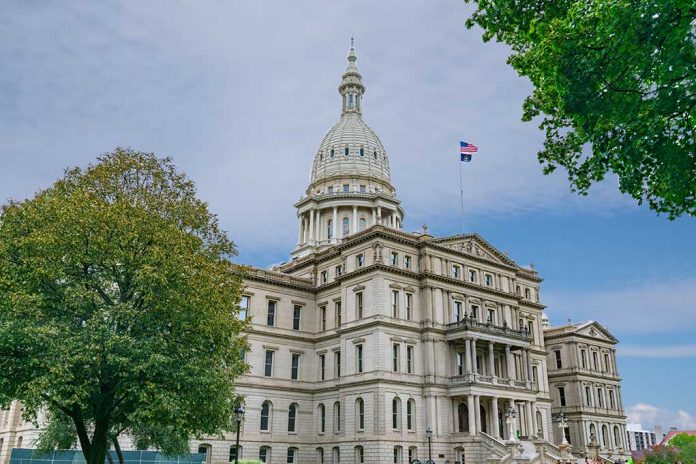 (RepublicanJournal.org) – The 2020 election continues to cause headaches for those in power. Though the mainstream media remains insistent that no fraud occurred, irregularities keep popping up, and state governments are finding themselves with no option but to undertake audits. In Arizona, for example, an audit of over two million ballots is ongoing.
The latest chapter in this saga has just begun in Michigan. On Tuesday, June 29, 100 Percent Fed Up reported on a phone interview with Michigan Rep. Daire Rendon. Rendon has always remained open to questions about election security, despite the refusal of most of her colleagues in Michigan's state government to engage with them. Acting on her constituents' wishes for a full investigation into the election, she has consistently sought to unearth the truth.
Now, it appears she may be onto something. After the Michigan Senate Oversight Committee sent her a report on the election in the state last November, she wrote an open letter criticizing the way the committee carried out the review. According to her, investigators failed to look into all the available evidence and expert reports properly. She finished the letter by encouraging attorneys to "pursue legal avenues" that might finally get to the bottom of the situation.
BREAKING! MI Rep Daire Rendon (R): "I Am in Receipt of Evidence Reflecting Systemic Election Fraud in MI that Occurred in the November 2020 Election" https://t.co/S4IZc0RTvA via @gatewaypundit

— Gigi Lewis (@GigiLew72713) June 30, 2021
Renden also claimed she received new evidence in the form of a report from cybersecurity experts containing information about voting machine breaches. She's calling for a forensic audit to investigate the new evidence. Could this development be the breakthrough election skeptics have been waiting seven months to uncover?
Copyright 2021, RepublicanJournal.org