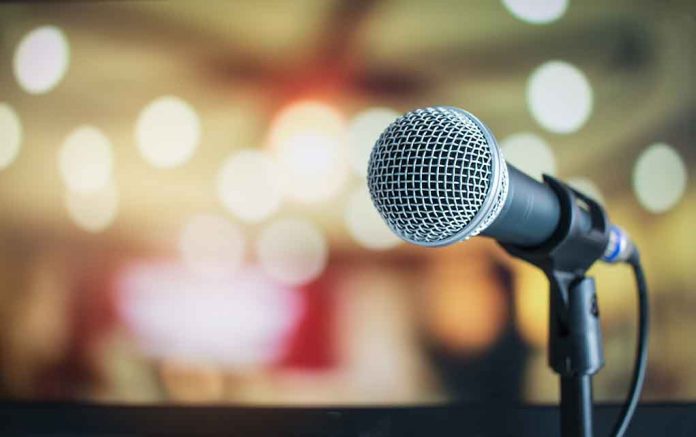 (RepublicanJournal.org) – President Joe Biden is increasingly coming under fire for his failures on many fronts. First, his flawed immigration policies have left us with a border crisis, and his ineptitude as a commander in chief led to a disastrous military exit from Afghanistan. Now, he's coming under pressure for another of his shortcomings; his unwillingness to talk to reporters.
As he left the podium following a news conference last week while thanking journalists for their "time and effort," multiple reporters shouted questions in Biden's direction. The noise level eventually began to drop, making it easier for attendees to hear one person ask, "when will you answer our questions, sir?"
NEVER https://t.co/nu7PGP9mGI

— Mercedes Schlapp (@mercedesschlapp) November 23, 2021
The inquiry followed a speech the president made about the economy, including an announcement that his administration would be releasing oil from the Strategic Petroleum Reserve to address inflating gas prices.
Biden has turned his back on reporters seeking information on key policy points multiple times in the past. In fact, he has a reputation for the practice and for a more general reluctance to talk to the press. Statistics from The Presidency Project show he held just nine conferences over his first year in office; many of his predecessors had dozens in the same timeframe.
Is it time we demand more transparency from our president?  Is it time he answered questions?
Copyright 2021, RepublicanJournal.org