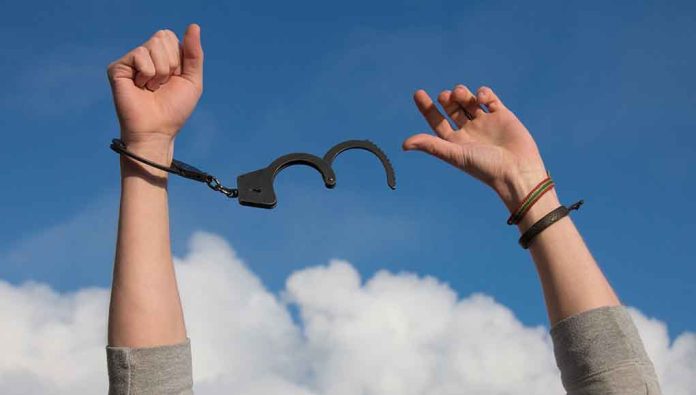 (RepublicanJournal.org) – During the now-infamous January 6 riot at the Capitol Building last year, protester Ashli Babbitt allegedly tried to force her way into the Speaker's Lobby. Reportedly, that's when Capitol Police officer Michael Byrd fatally shot her. While last August, an investigation cleared Byrd of wrongdoing. A new report confirms officials never even subjected Byrd to a formal interview before reaching their verdict.
On Tuesday, January 11, RealClearInvestigations published a report that detailed the investigation into Byrd's actions. Shockingly, the Capitol Police officer refused to answer investigators' questions on a number of occasions. Yet, those in charge of the case never even interviewed the police officer in a formal setting.
"Records uncovered by Judicial Watch reveal authorities ordered her body cremated two days after the shooting, without her husband's permission," Judicial Watch in Real Clear Investigations. READ:https://t.co/WTRXFx4an2

— Judicial Watch ⚖️ (@JudicialWatch) January 11, 2022
Byrd never provided a statement and did not face threats of disciplinary action even though he ended Babbitt's life.
Byrd first refused to cooperate with the Washington, DC Metropolitan Police Department, which eventually turned the case over to Capitol Police. After several months of administrative review, the agency decided not to reprimand Byrd for the shooting or sanction him in any way.
The US Justice Department also elected not to pursue criminal charges against Byrd. It wouldn't even impanel a grand jury to hear evidence in the case.
Do you think Robert Byrd got off lightly, or did he do the right thing on January 6?
Copyright 2022, RepublicanJournal.org