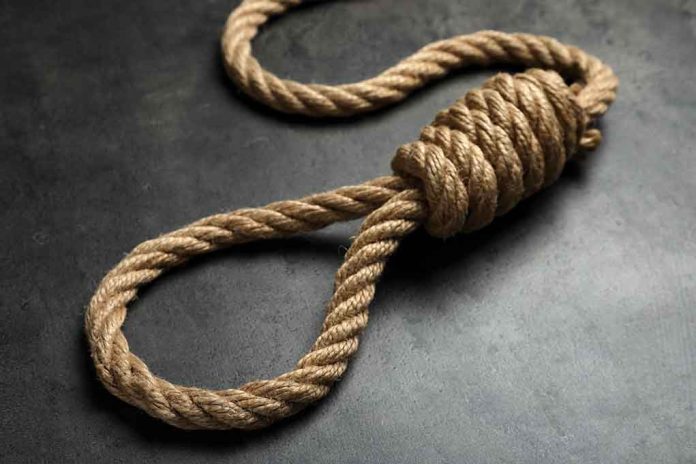 Rand Paul's Enemy Uses Noose In SHOCKING Advertisement
(RepublicanJournal.org) – Senator Rand Paul's (R-KY) opponent recently took a controversial approach to advertise for his campaign against the lawmaker in November. Democratic candidate Charles Booker appeared in an ad with a noose around his neck, claiming Paul "single-handedly" prevented the passage of anti-lynching legislation from becoming law in 2020. He attempted to send a powerful message that a vote for Paul means a vote for division between races in the United States.
Senator Rand Paul's Democratic opponent in Kentucky has put out a video in which he is seen wearing a noose around his neck, and suggesting that Paul supports lynching black people.https://t.co/dJIHOamRti

— Paul Joseph Watson (@PrisonPlanet) June 1, 2022
What Booker failed to mention was that the Kentucky Senator actually co-sponsored and supported anti-lynching legislation in March, which passed into law. The Emmett Till Antilynching Act made lynching a federal hate crime in the United States.
While the imagery and sound in the video are disturbing, Booker is seemingly trying to appeal to voters by stretching truths to garner support.
The candidate also claimed during the advertisement that Paul wouldn't have supported the Civil Rights Act, attempting to frame the Republican as a racist. However, the legislator assured voters on several occasions that Paul does in fact support the act, and the implication that he doesn't comes from an unrelated comment from 2010.
Do you think these tactics by the Democratic candidate will be effective in Kentucky, or are they more likely to hurt his chances in unseating the current Senator?
Copyright 2022, RepublicanJournal.org