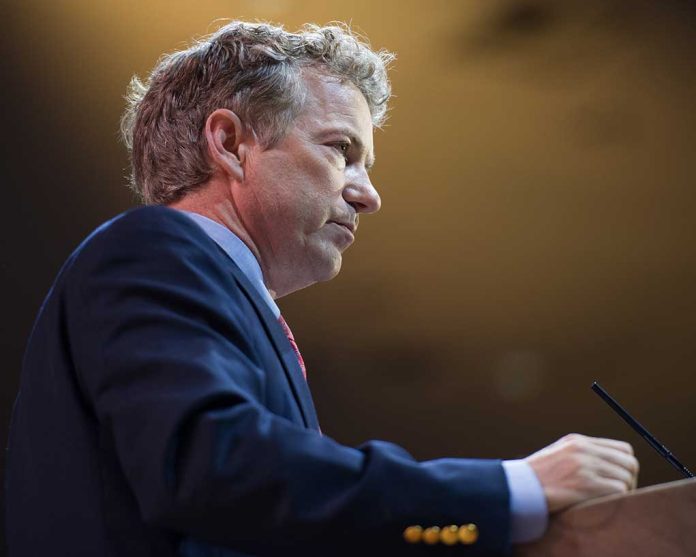 (RepublicanJournal.org) – The Republican Party has a long history of fiscal conservatism. Many GOP lawmakers and officials run on platforms of limited spending and low taxes. Over the last few years, however, some conservatives have gone along with the highly expensive proposals of the Democratic Party, despite intraparty opposition. Senator Rand Paul (R-KY) has been speaking out about this issue.
On Wednesday, December 14, Paul made an appearance on Fox Business to discuss a new bipartisan spending bill currently in the works in Congress. The package, which got through the House of Representatives the previous day, allocates funding for all federal agencies for the rest of fiscal year 2023. Some conservatives have criticized GOP lawmakers for advancing the legislation before the next Congress, when Republicans will retake control of the House.
Speaking to Fox Business host Larry Kudlow, Paul expressed his frustration with the bill's progression. He accused his colleagues of not being "fiscally conservative," and said the fact that 41 Republicans would not vote to delay the proposal shows that the party is "emasculated." Kudlow agreed with Paul's assessment, asking in frustration: "Where is the GOP? Why is this so hard?"
What do you think of Rand Paul's take on the spending bill? Should Republicans be pushing back harder against the tax-and-spend instincts of their Democratic colleagues?
Copyright 2022, RepublicanJournal.org