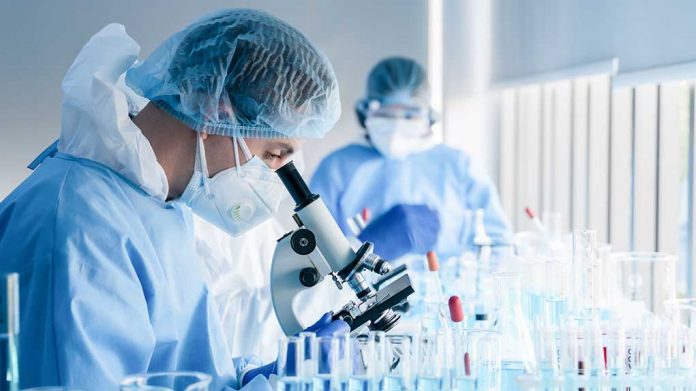 (RepublicanJournal.org) – Dr. Anthony Fauci, chief medical advisor to the president and director of the U.S. National Institute of Allergy and Infectious Diseases (NIAID), played a key role in the coronavirus pandemic. Fauci originally recommended a 14-day quarantine to "flatten the curve" and advocated social distancing and face masks. Now, Fauci is facing a much bigger problem than the Coronavirus.
On Tuesday, July 20, Senator Rand Paul (R-KY) tore into the immunologist during a hearing on the nation's response to the pandemic. The Senator wasted no time, going directly at Fauci from the beginning, declaring Congress will not tolerate his dishonesty. Paul cited laws making it a felony to lie to Congress, punishable by five years in prison.
Sen. Paul moved to his next point. He brought up Fauci's last testimony before Congress on May 11, when the Senator had asked whether the National Institutes of Health (NIH) or NIAID had ever funded the Wuhan Institute of Virology's "gain of function" research. Fauci testified the NIH never funded that sort of research with the Chinese virology lab.
Who's the liar Dr. Jekyll?
LIAR FAUCI BUSTED: 2018 Video Shows Dr. Fauci REINSTATING Gain-of-Function Research at NIH – Defending Its Usehttps://t.co/Ohdya4mmOg

— Chassie (@chassie0094) July 21, 2021
Next, the Senator presented a research paper written by Dr. Shi Zhengli, a noted Chinese virologist associated with the Wuhan lab and funded by the NIH. Paul presented it as evidence of "gain of function" research and clear evidence that Fauci lied to Congress. He asked to have the paper admitted to the Congressional record as evidence. Paul asserted the Wuhan facility carried out the research in its entirety.
Of course, Dr. Fauci immediately became defensive, denied everything the Senator said, insisted Sen. Paul knew nothing about the research presented, and called him a "liar." Senator Paul has stated he will draft a letter to the Department of Justice requesting criminal charges against Dr. Anthony Fauci for lying to Congress.
Copyright 2021, RepublicanJournal.org