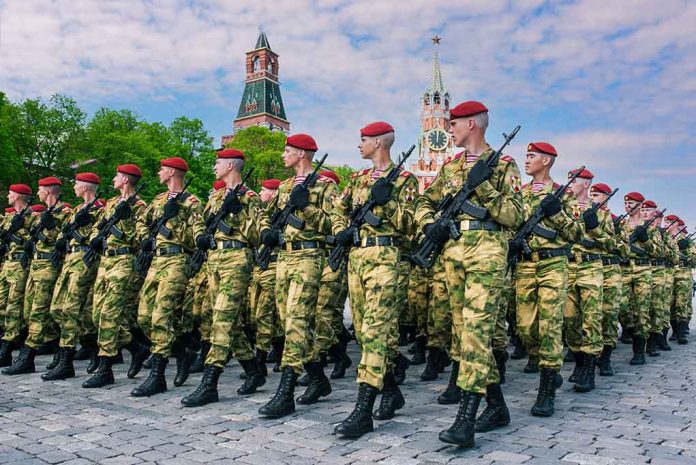 (RepublicanJournal.org) – Recently, tensions have been running high over the possibility of a Russian invasion of neighboring Ukraine. Though the Kremlin is adamant it has no intention of engaging militarily with Ukraine, analysts are worried by Russia's significant military presence near the border. Now, Russian President Vladimir Putin responds to perceived hostility from NATO regarding the escalating situation.
On Tuesday, December 21, Putin indicated he would consider taking military action if NATO threatened to attack. This response follows the Russian leader's previous demands for "security guarantees" from the international alliance. His speech on Tuesday also blamed Western powers for the state of affairs in the region at present.
Putin warns of possible military response over 'aggressive' Nato https://t.co/z2i9Q9HqFu

— The Guardian (@guardian) December 21, 2021
These developments follow the Kremlin's growing pattern of distrust in NATO and Ukraine's growing affiliation. Putin has consistently criticized the growth of NATO since the Soviet Union fell and has spoken out against the United States for supporting Ukraine.
The most recent reports suggest that Russia could be in a position to stage an invasion of Ukraine within weeks. While the official line from the Kremlin continues to be that no attack is in the works, the threat of this outcome is clearly in play.
Copyright 2021, RepublicanJournal.org