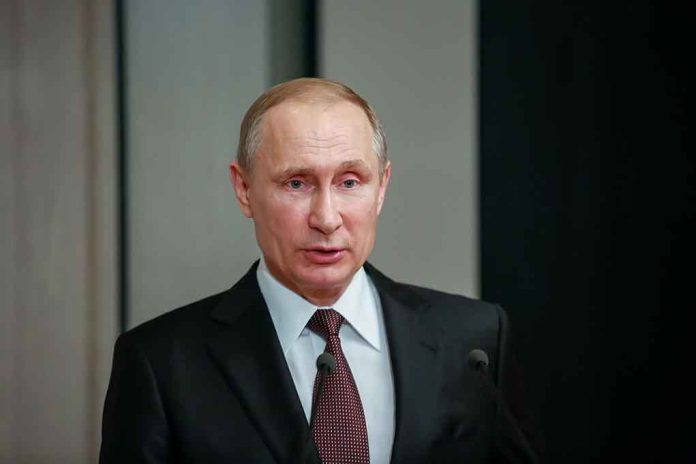 (RepublicanJournal.org) – The eyes of the world are on Russia as it mobilizes a raft of military resources along its border with Ukraine and in Crimea. While the Kremlin asserts it has no intention to invade Ukraine but insists that it can put its military assets and personnel wherever it likes within its own borders, the US isn't so sure.
Putin emboldened by Biden, Pentagon draws evac plans https://t.co/gyP8oweXCw #OANN @ChanelRion

— One America News (@OANN) December 8, 2021
On Tuesday, December 7, President Joe Biden held a virtual summit with Russian President Vladimir Putin. Biden threatened the Russian leader with harsh economic sanctions.
However, not everyone feels confident Biden will follow through with these warnings. On Wednesday, December 8, One America News (OAN) posted a report on the situation, highlighting that Putin committed to refraining from military activity just before Russia invaded Crimea several years ago.
That occurred while Joe Biden was vice president in the Obama administration.
The report also noted that the Pentagon has already started drawing up plans to evacuate Americans from Ukrainian regions that may end up affected by military activity. Publicly, however, the administration continues to insist that a peaceful resolution is possible. National Security Adviser Jake Sullivan told reporters on Tuesday that US officials are encouraging Ukraine's leaders to engage in a diplomatic de-escalation process.
Copyright 2021, RepublicanJournal.org